Zipline
So what do you do when you are on the last day of your Hawaiian cruise and want to try something new??Well if you clicked on this page or read the title above you know the answer. For those who have not figured it out yet ZIPLINE. What is zipline you ask, we are glad you did, zipline is suspending yourself from a cable via a set of rollers and straps to a harness to zip along from stations while descending, in this case to the bottom of a valley. Pictures can be clicked on for a larger view, but at the bottom is some video of Joan and Brian zipping across.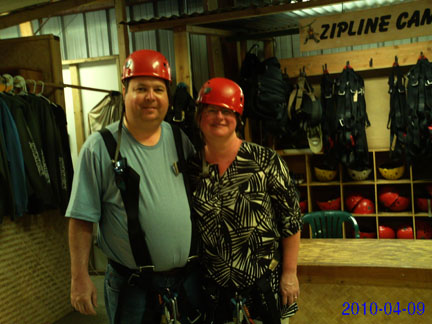 So here we are in our safety gear.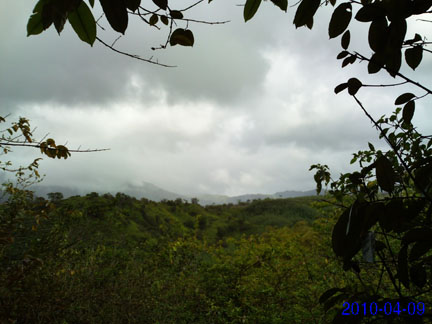 The view from the top.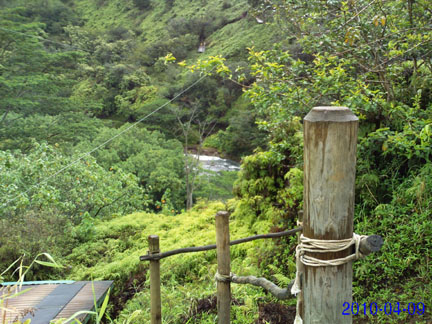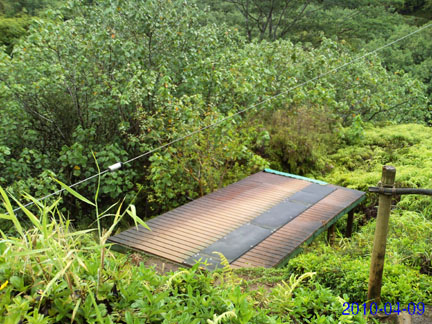 The landing pad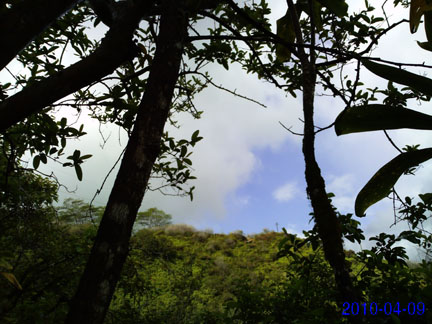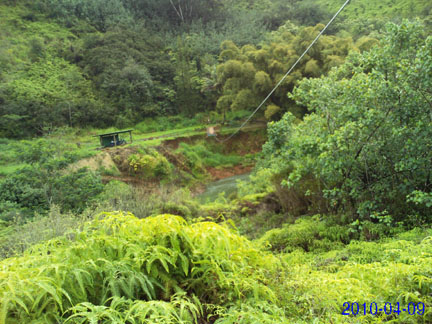 The last of the ziplines above and the view from the bottom to where we started off and some more of the scenery at the bottom.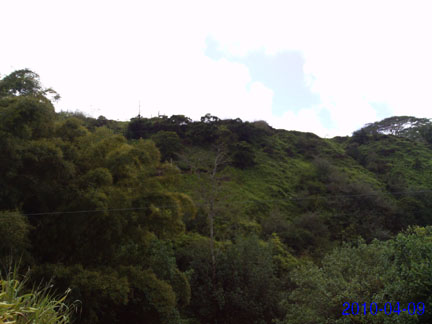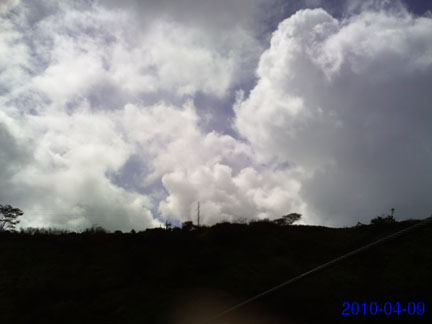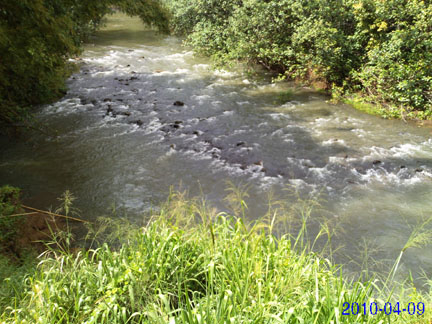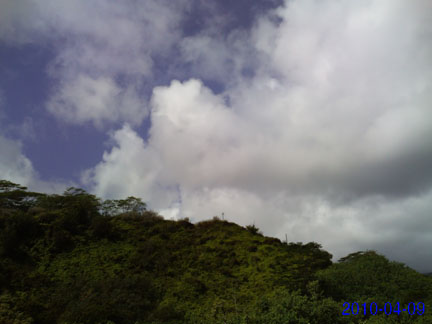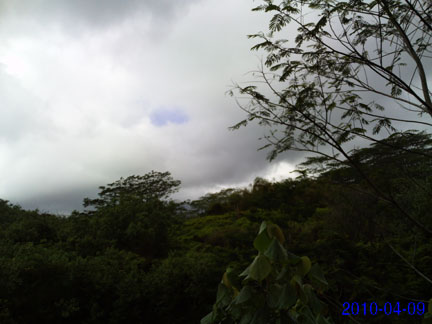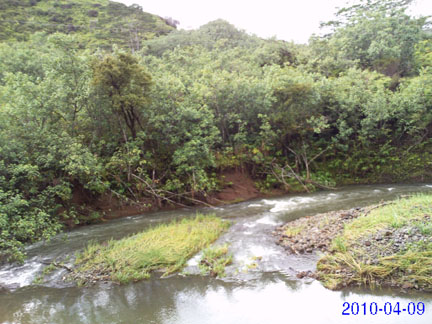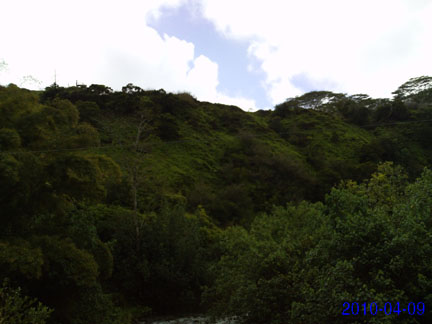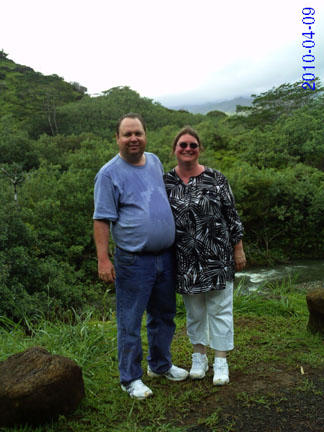 Oh, did we mentioned it rained while we were on the zipline? Check our the view from Brian zipping video and look closely at the beginning to see some of the rain.
Our Guides Alohi, and Pono, missing from the pictures our driver Tim (a.k.a. Mr. Fabulous)
As promised below are videos of Joan and Brian zipping. Click on the video links for each video.
The view from Brian Zipping then watching Joan Zipping
Brian Coming in for his final landing
Joan Narrates the Zipline experience