Norwegian Cruise Lines Pride of America
Here is the ship we sailed on. Click on any picture for a larger view.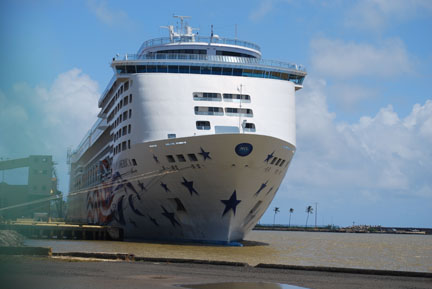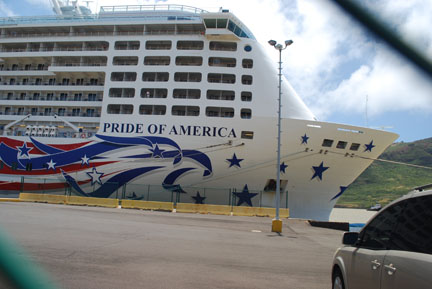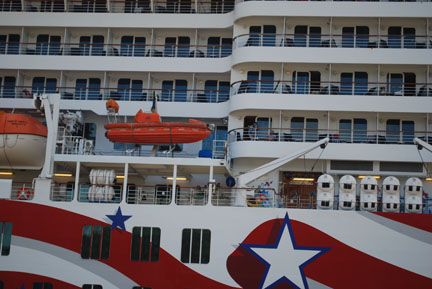 The window just peaking past the front of the small orange life boat in the picture above was our room, speaking of which below is the picture of our phone booth, wait we mean room.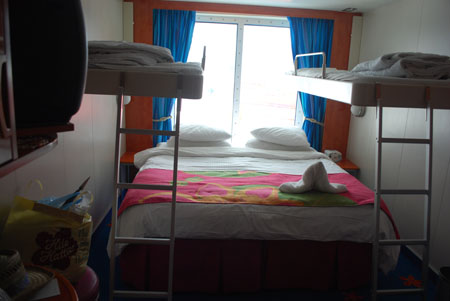 One of the main things Joan was looking forward to on the ship was the NCL towel animals like the one in the picture above and we got a few, check them out here.
The Conservatory was a nice location to sit and relax take a look at the next few pictures.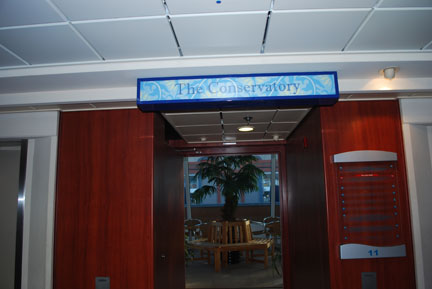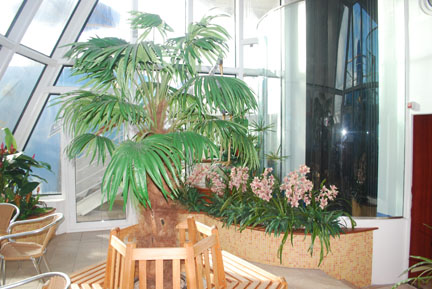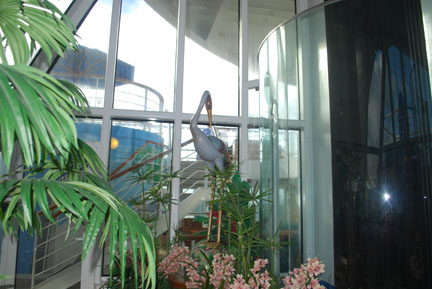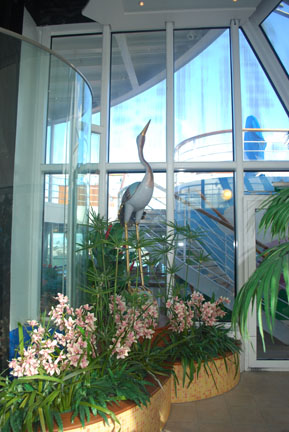 The open deck of the Pride of America, pools, hot tubs, a bar, and just off the buffet.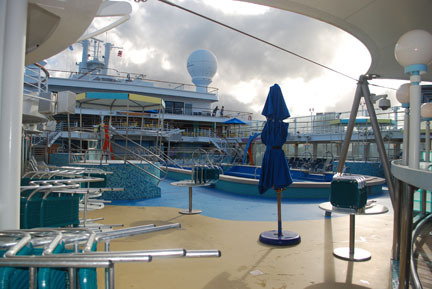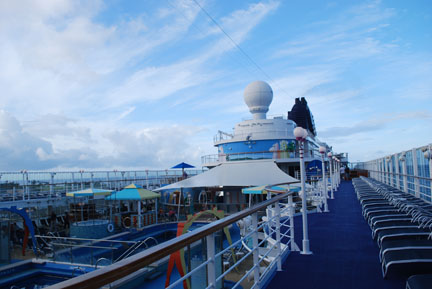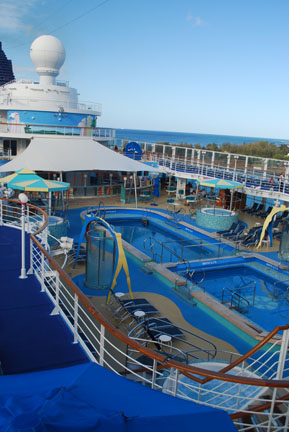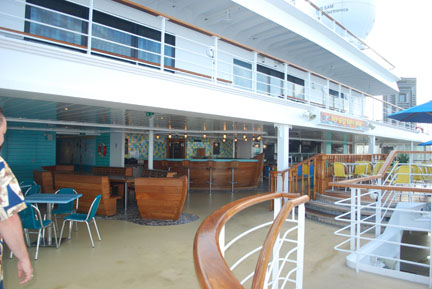 Below are some pictures of the Mardi Gras lounge, we enjoyed several night time shows there, including some great improv by Second City.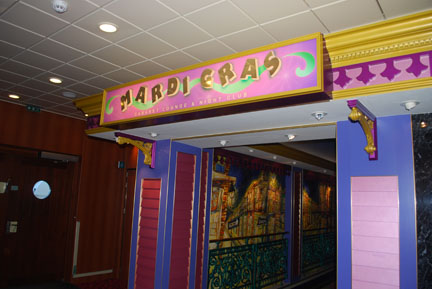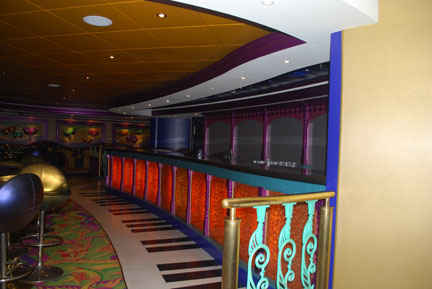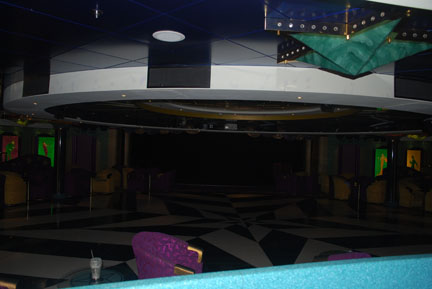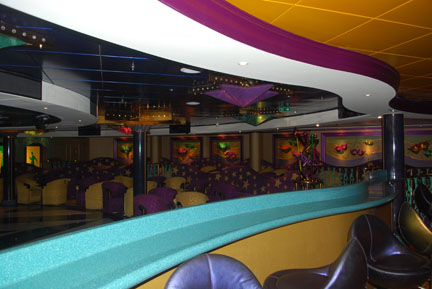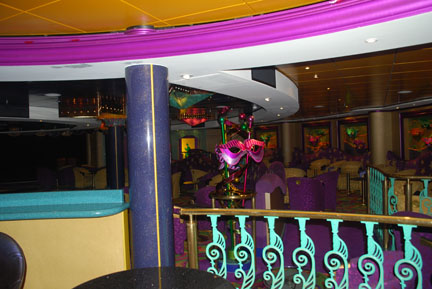 We also saw Second City in the main theater, the Hollywood Theater, check out the entrance in the second and third pictures below.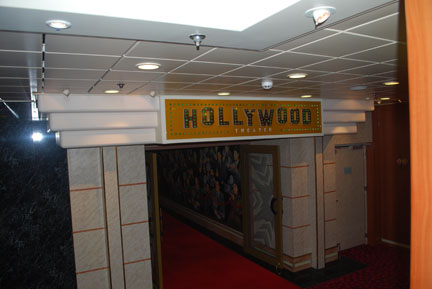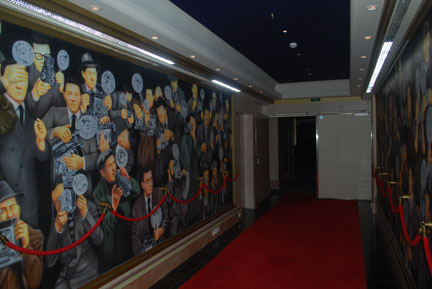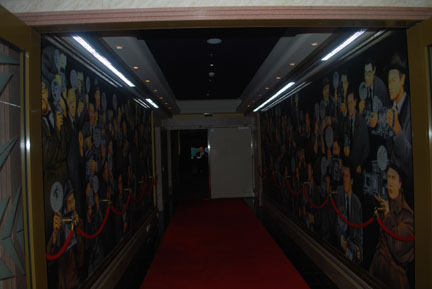 What ship would not be complete with out a place to shop?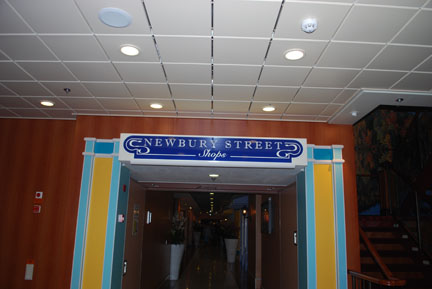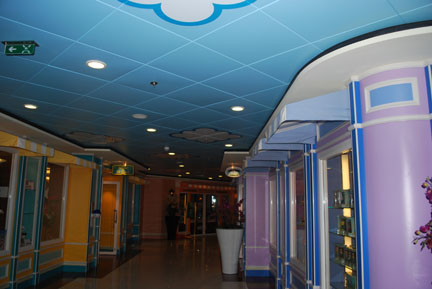 Below is the main lobby of the ship, they did a nice job of decorating it.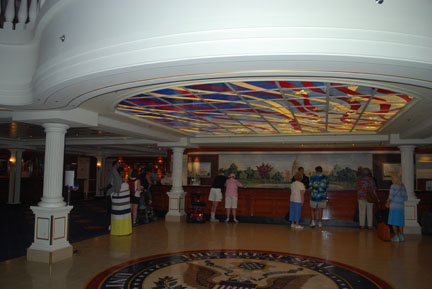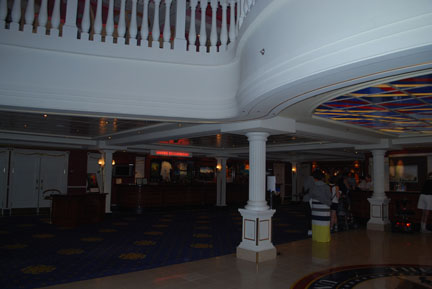 Yep they even had their own Washington Monument.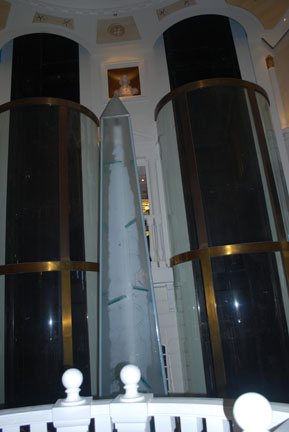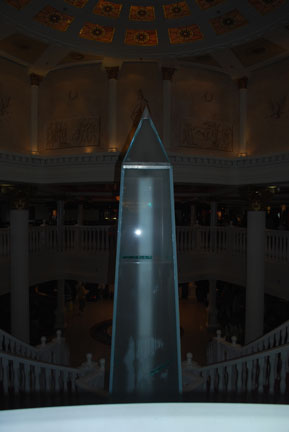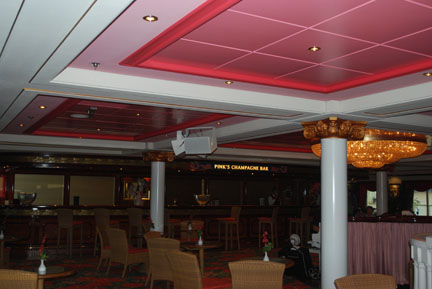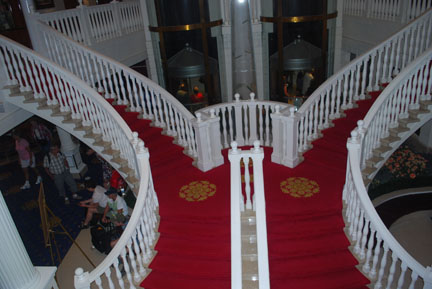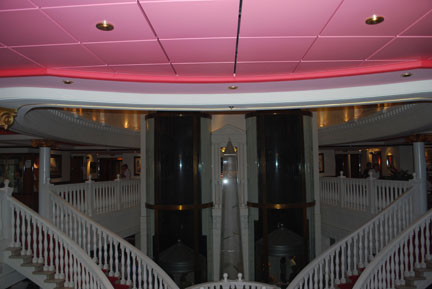 Open about 20 hours a day was the Cadillac Diner, burgers, fries, milkshakes, and some rock n roll on the jukebox, now that's a fun meal.