Scooter Ride and Waterfalls
So what do you do when your Bi-Plane ride is pushed back and you have three hours til you have to head to the airport to catch the ride? Well we did not know what to do either so we started walking in to the local town and while walking we found a scooter rental place, so at Joan's begging we decided to rent a couple of scooters and go exploring. You think we are kidding, well no we are not so check out Evel KaJoan and Brian below. As always click on a picture to see a larger version.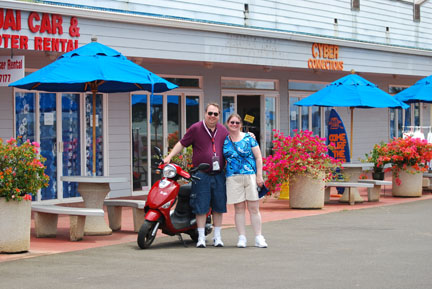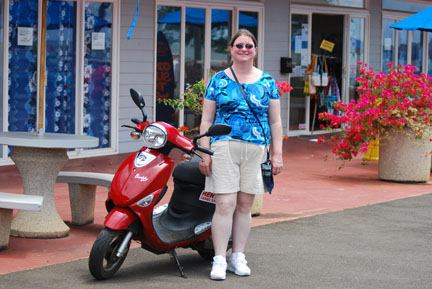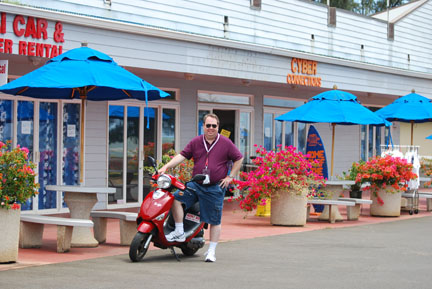 So what did we see? Well the rental place suggested some scenic locations and gave us a map and we decided to head toward one of the waterfalls and we took what we found out later was the scenic route, so an hour later we arrived at the Opekaa falls and here they are.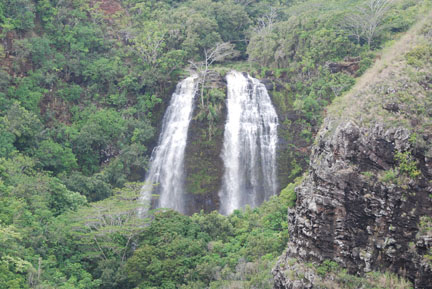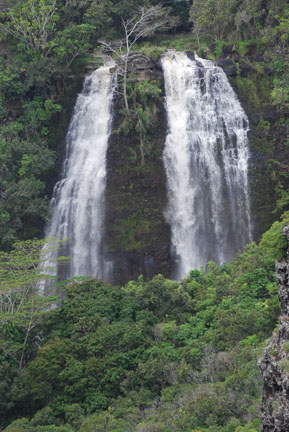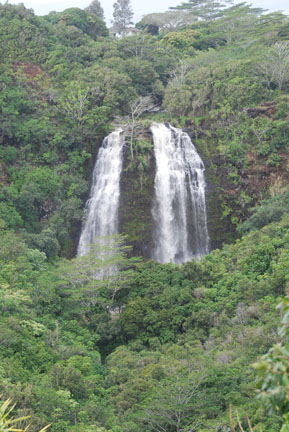 Very nice and we also saw while we were there the rare Hawaiian chicken, now these are way beyond free range they are wild chickens well you'll see in the next pictures.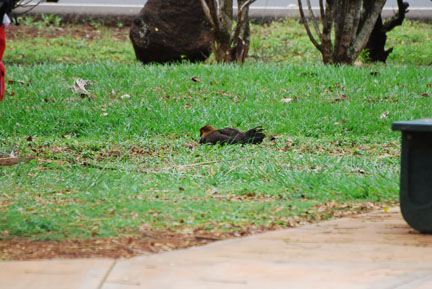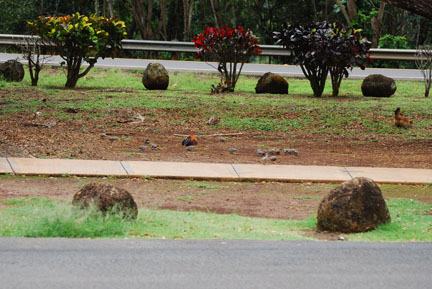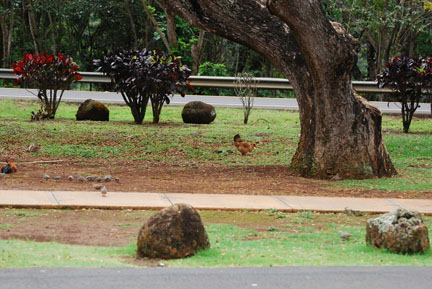 So then we headed back to the rental place and then headed for the Bi-Plane ride.