Molokini Crater Snorkel
This is Molokini crater, which is a submerged vent from Molokini volcano, the result is an area that is swarming with fish and birds. Molokini is unique in that it is both a marine sanctuary and a bird sanctuary. Below is view of Molokini from the air, if you want a larger view of any picture just click on it.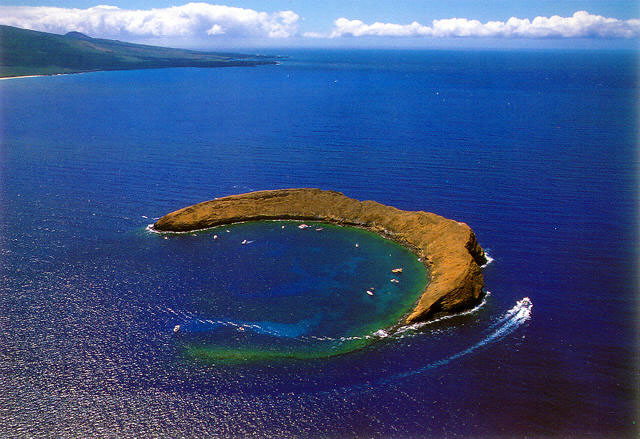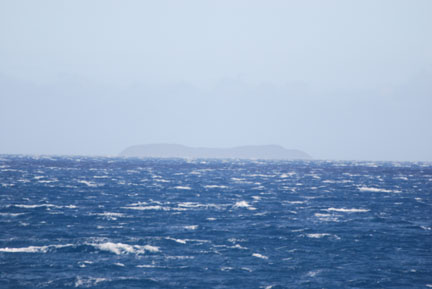 Above is Molokini Crater as seen from shore, below as we approach.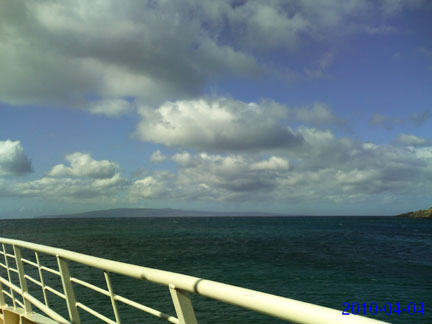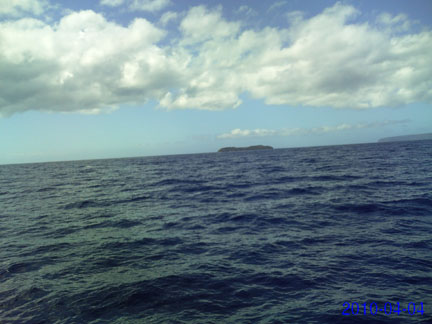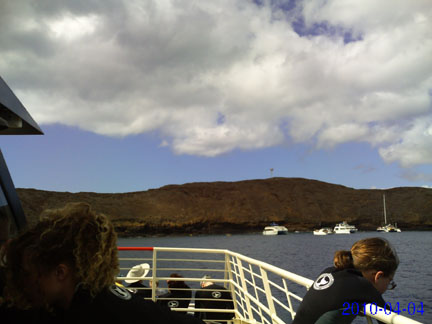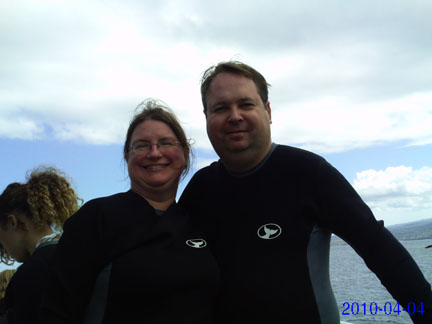 We are ready to get wet and go snorkeling.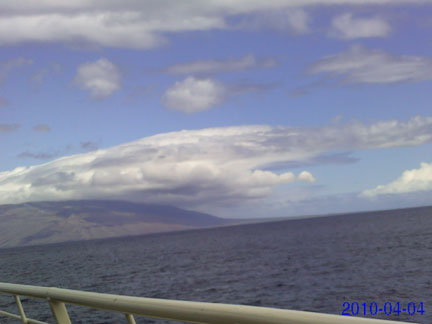 Above leaving Molokini and heading to Turtle Town, below the approach to Turtle town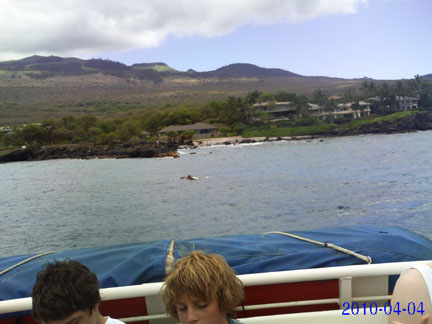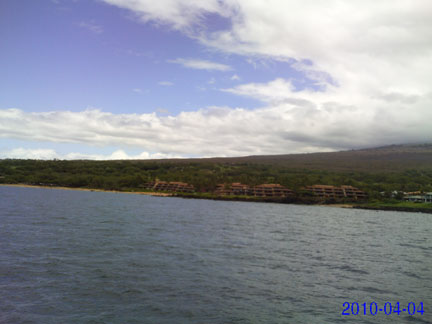 Below leaving turtle town to return to the dock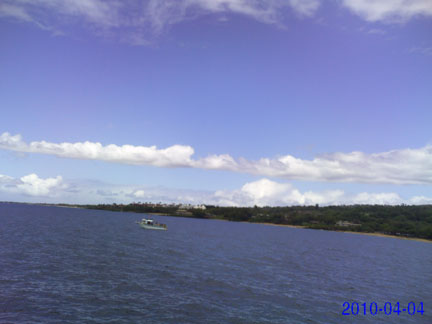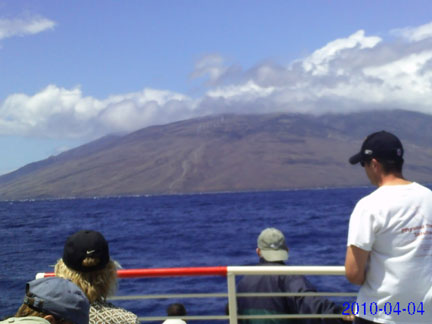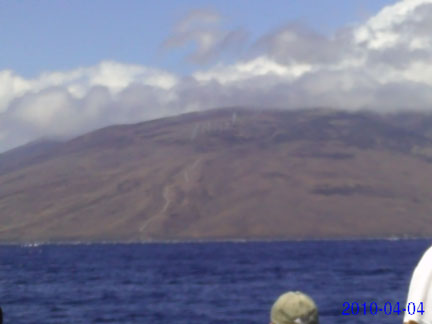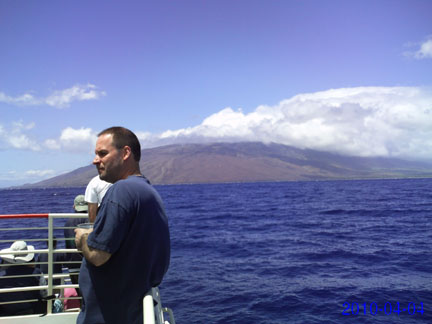 Enjoying some Blue Hawaiians on the way back to the dock.