USS Arizona Memorial
We visited the USS Arizona Memorial... not a whole lot to say here we will let the pictures speak for themselves. Click on the picture for a full size picture.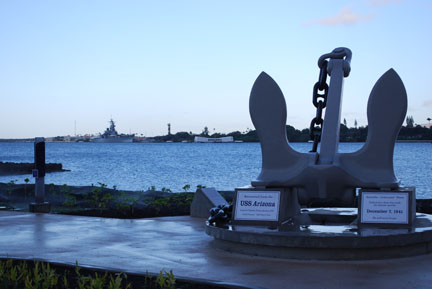 This is the anchor from the USS Arizona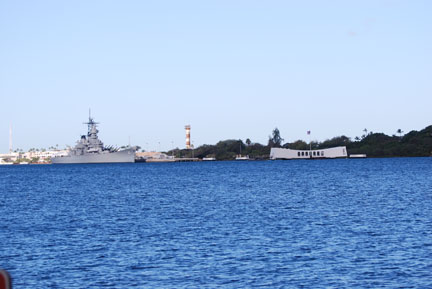 The memorial and the USS Missouri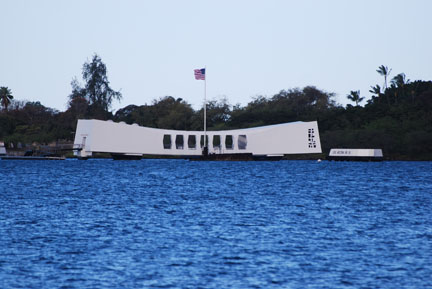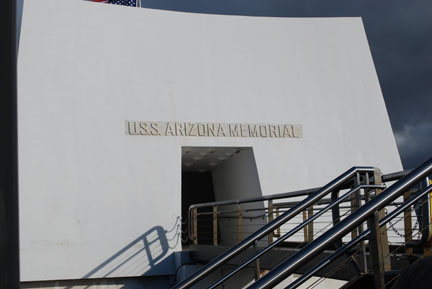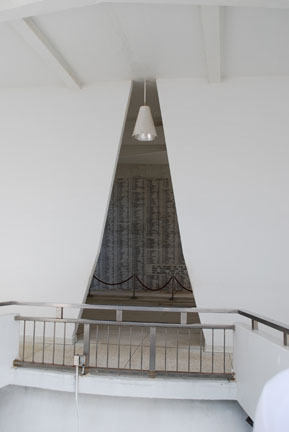 The entrance to the shrine room above and the shrine room below.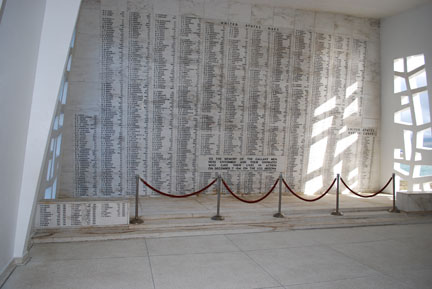 In the next two pictures below the white buoys highlighted are attached to the Bow and Stern of the Arizona. If you want to see the full-size pictures with the buoys highlighted click for the Bow or Stern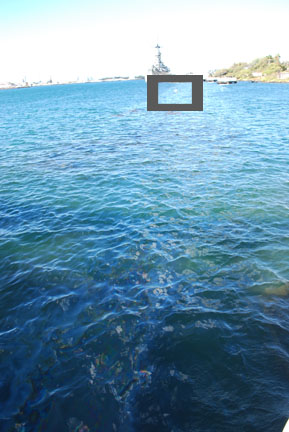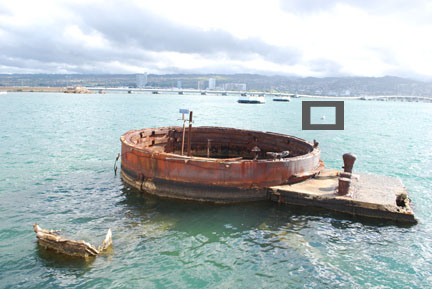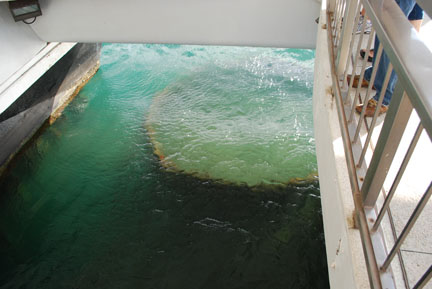 The view from the viewing well.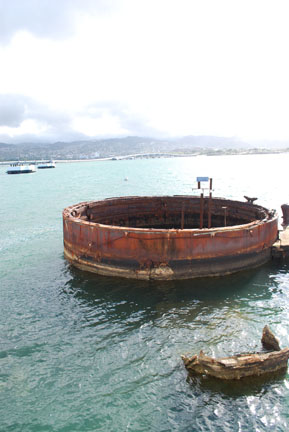 The number 3 gun turret base.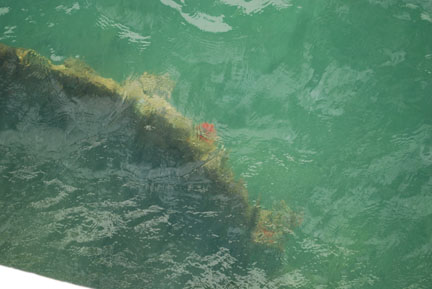 This is one of the Arizona's vents we believe the red object is part of a flower that is attached to the vent.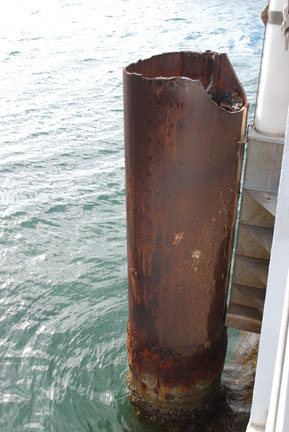 The flagpole is attached to the main mast from the Arizona.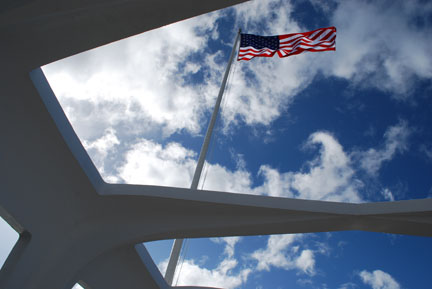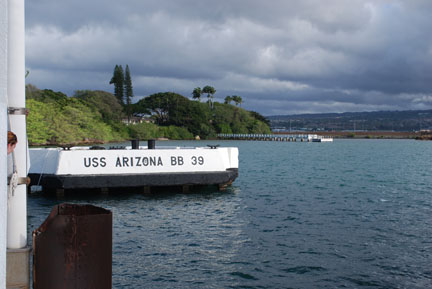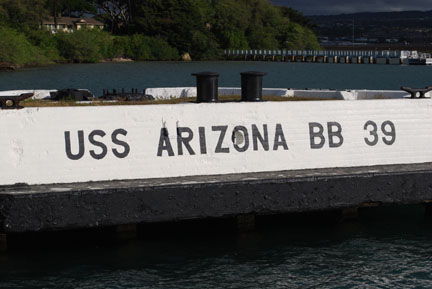 Above is one of the mooring quays (pronounced key) for the Arizona more are below.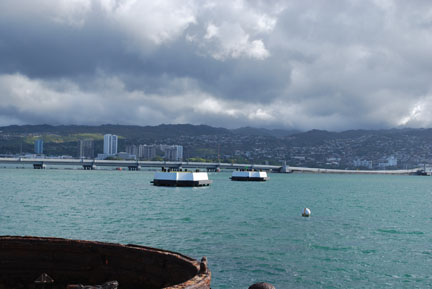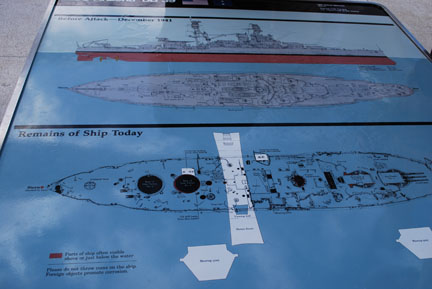 This is the layout of the memorial relative to the ship.