The Luau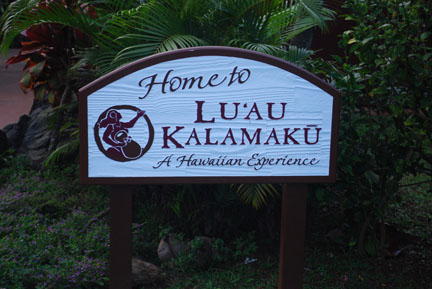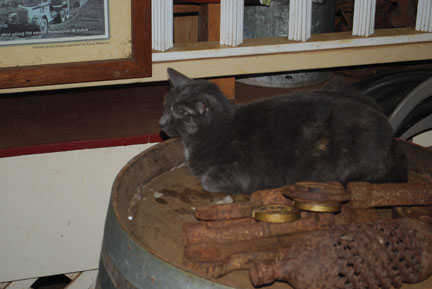 We got off the shuttle bus and were greeted by Felix, Brian thinks this is a stuffed cat as it did not move at all and Joan thinks it was just a sleeping cat, but this argument will not be settled, so instead we headed in to the luau.
Below is the emo where the pig was roasted for the luau feast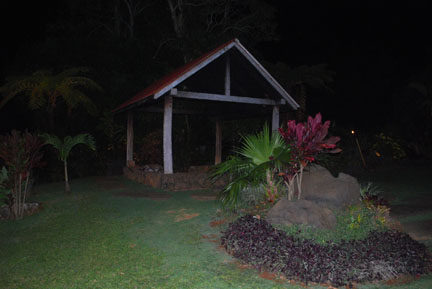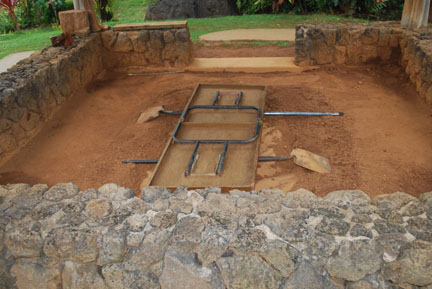 The luau begins with a blessing.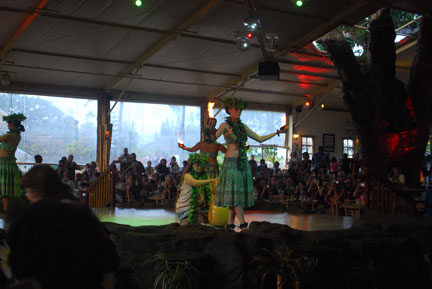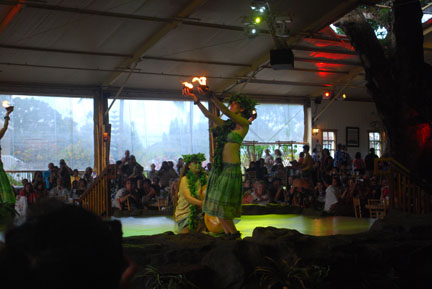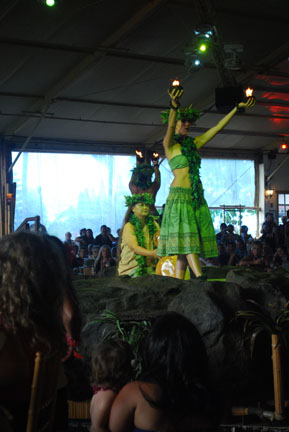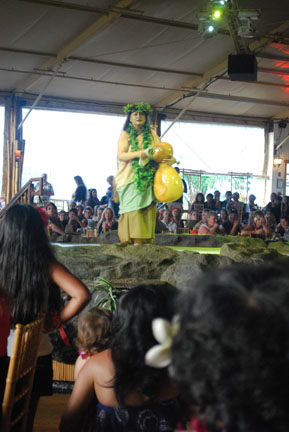 Then while we eat the luau brings out the hula dancers and begins to tell a story of two lovers who are separated and then finally reunited.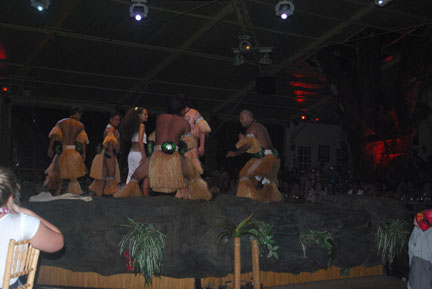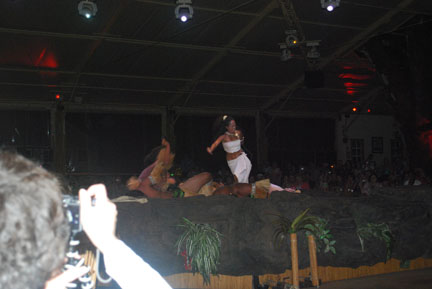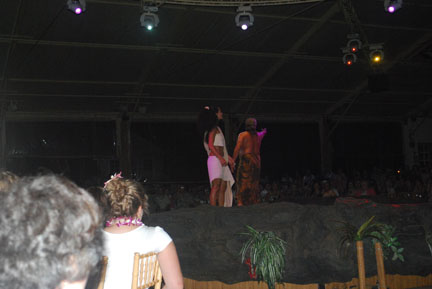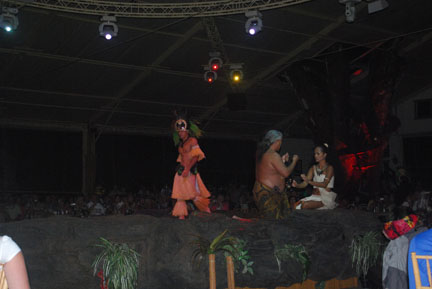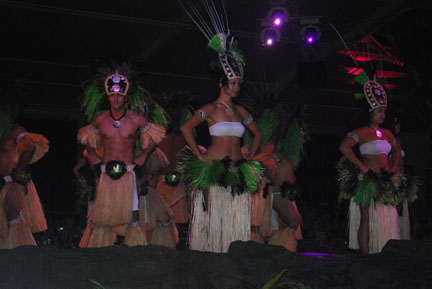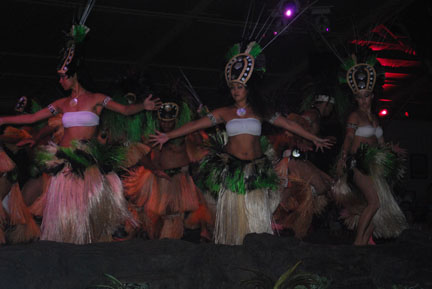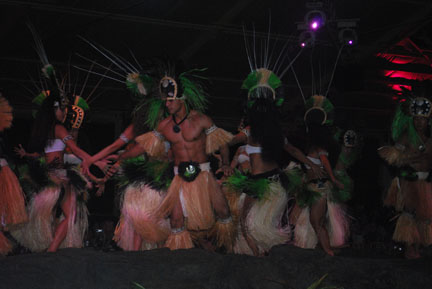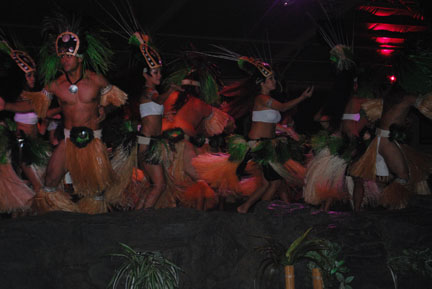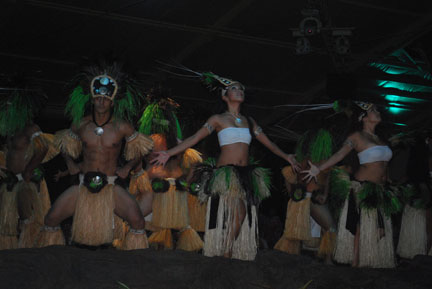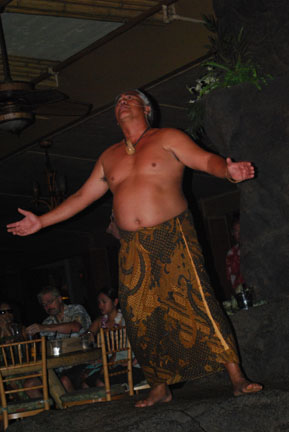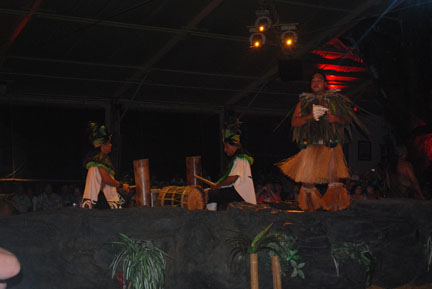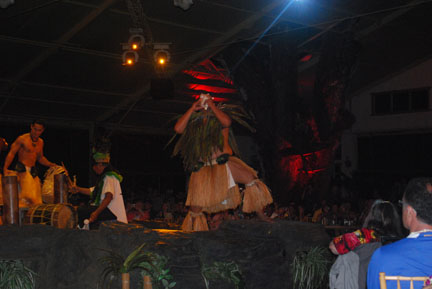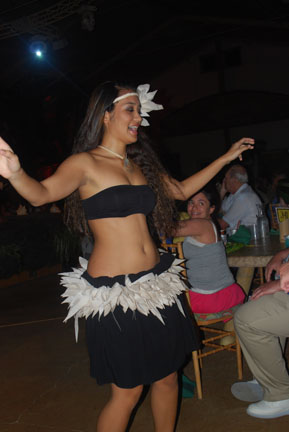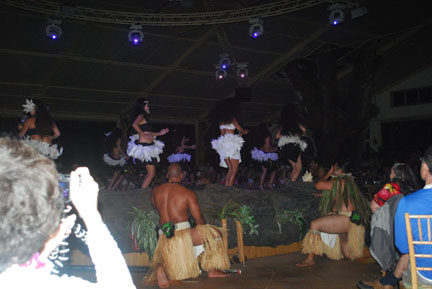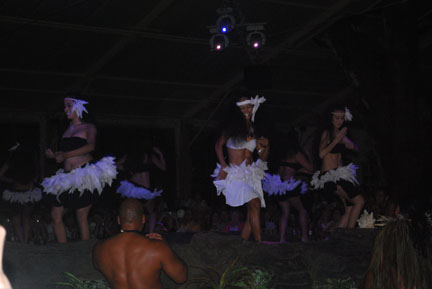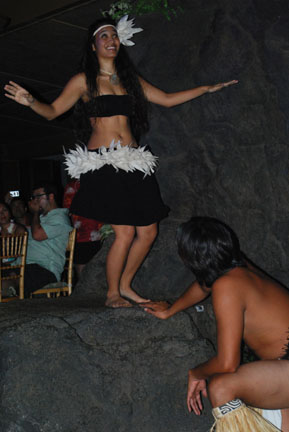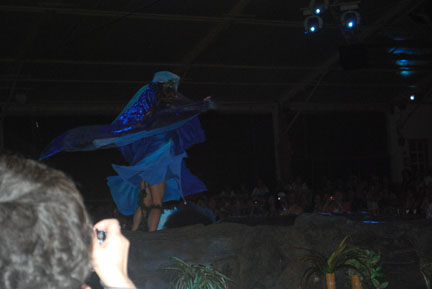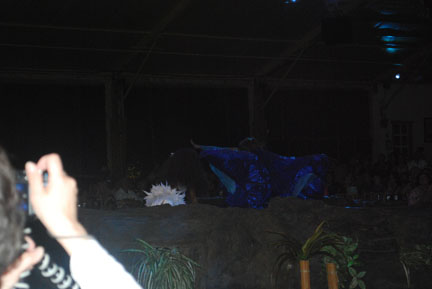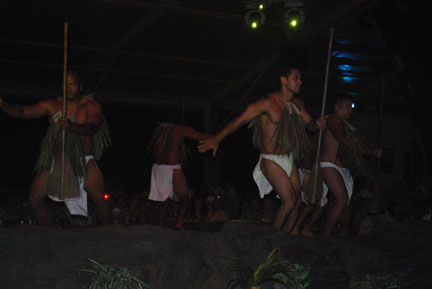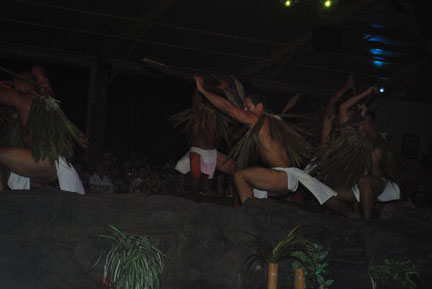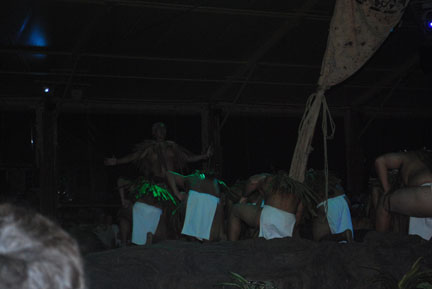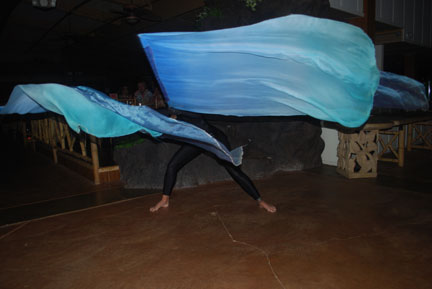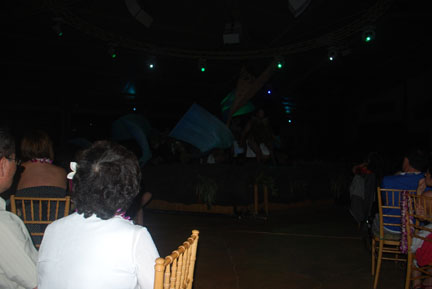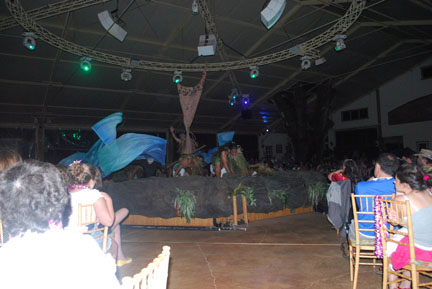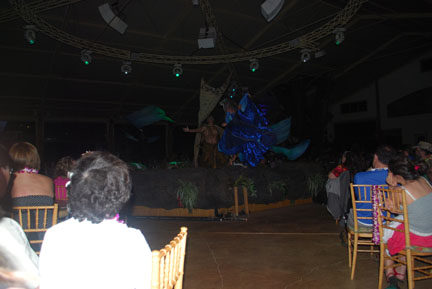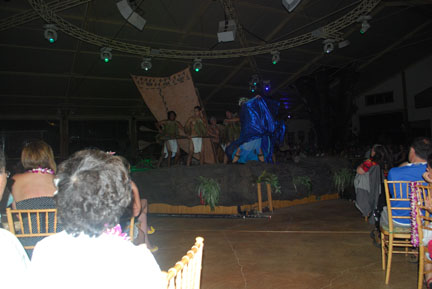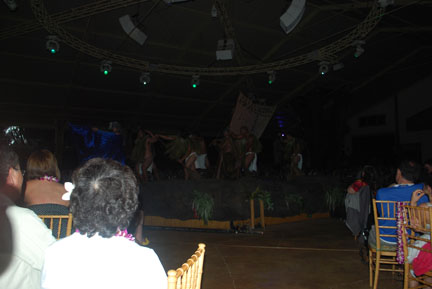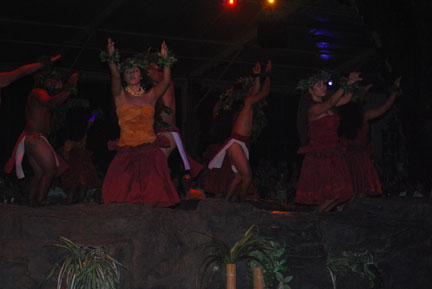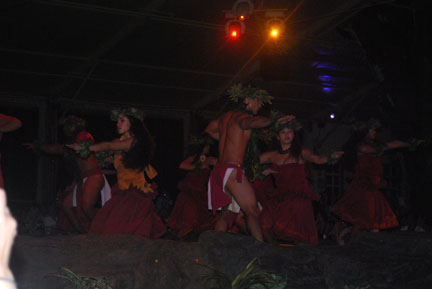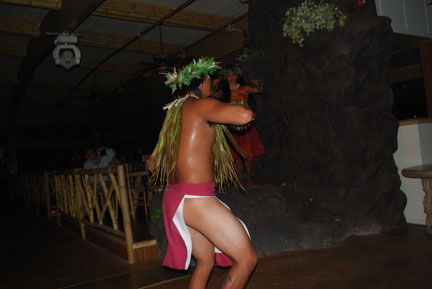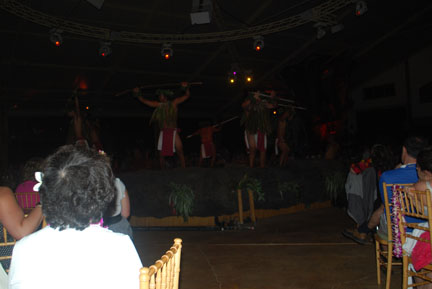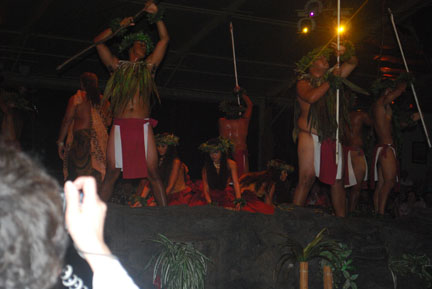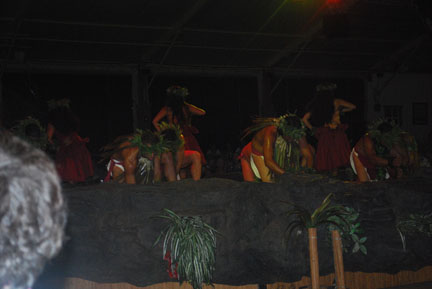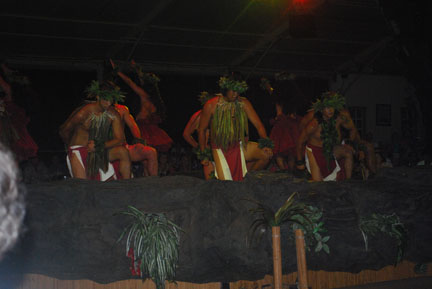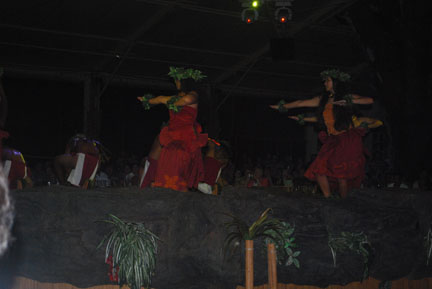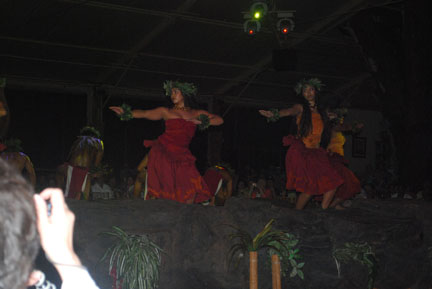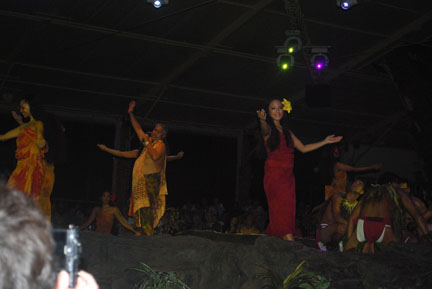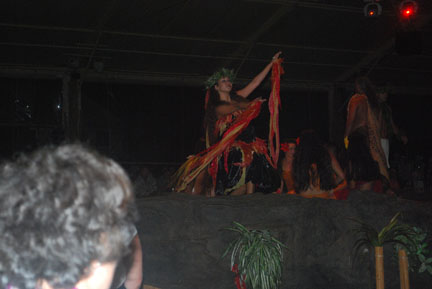 Then the fire dancers came out.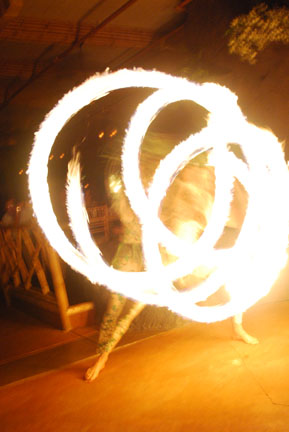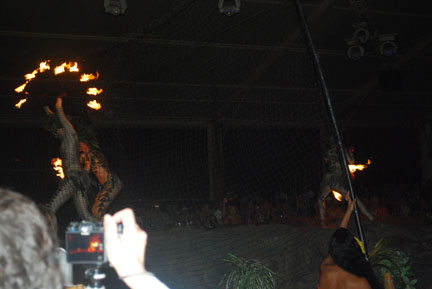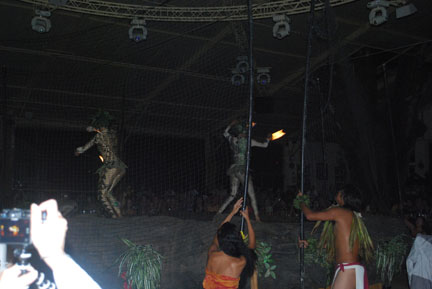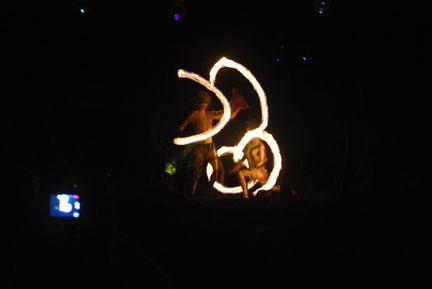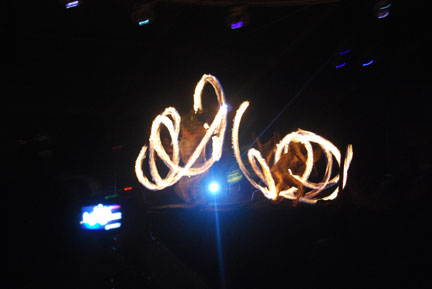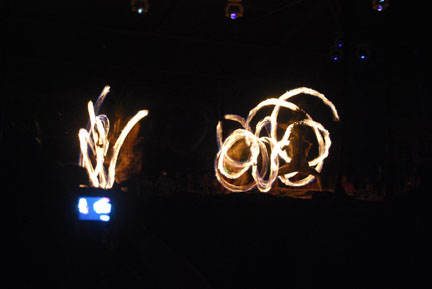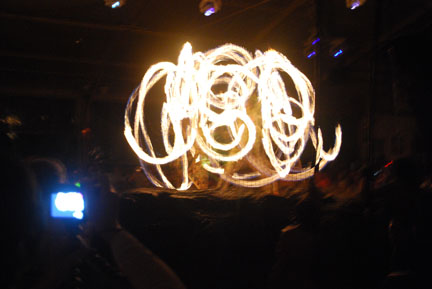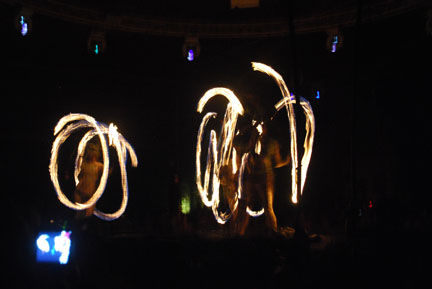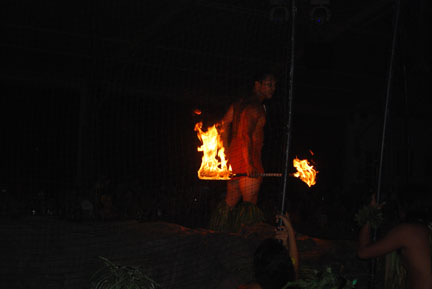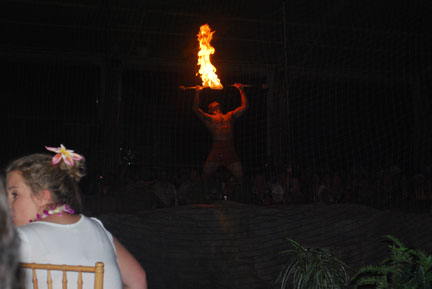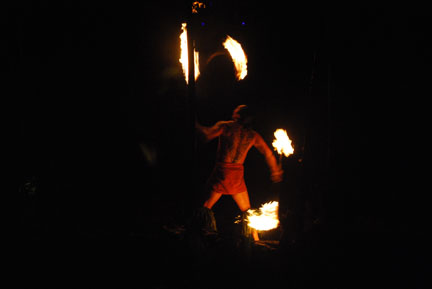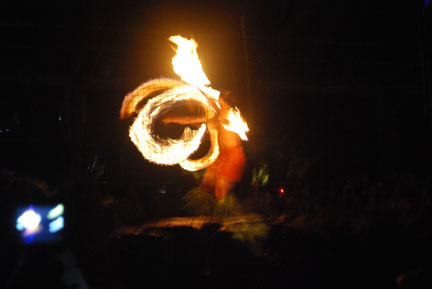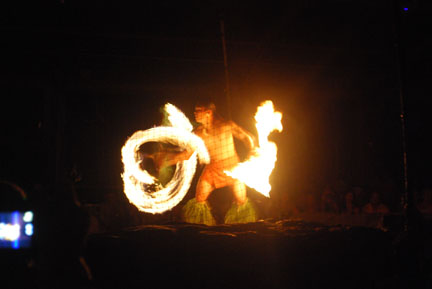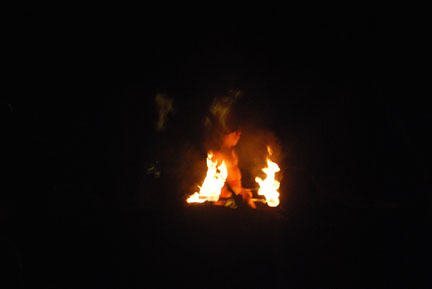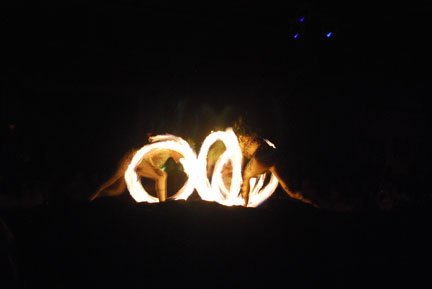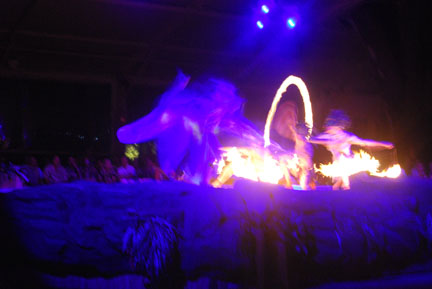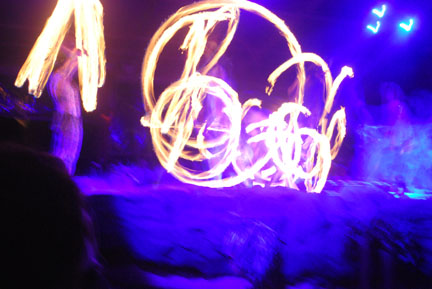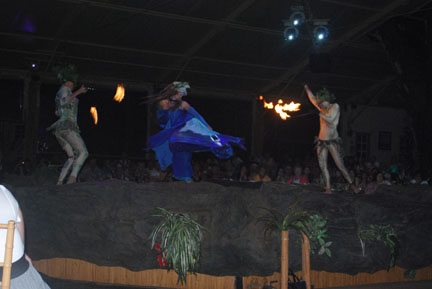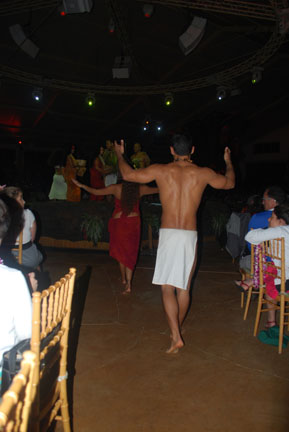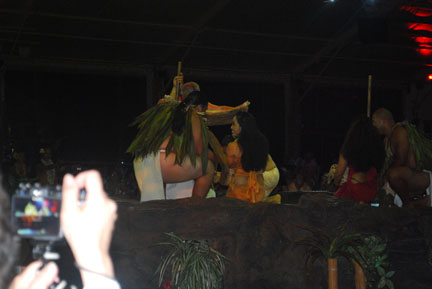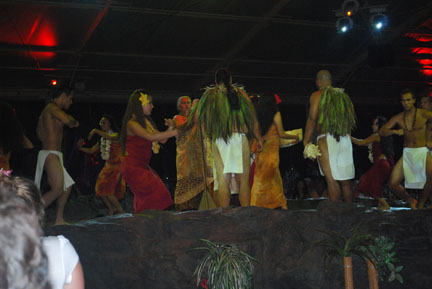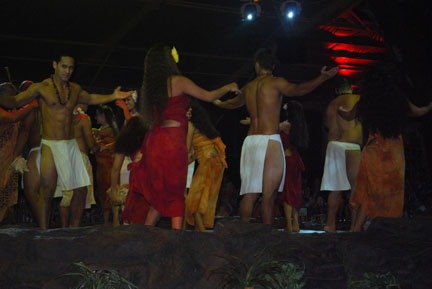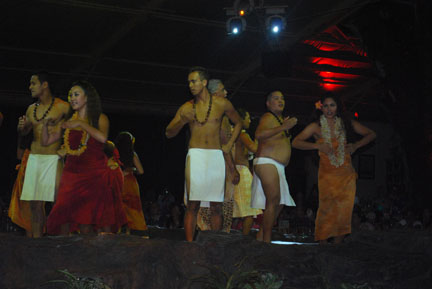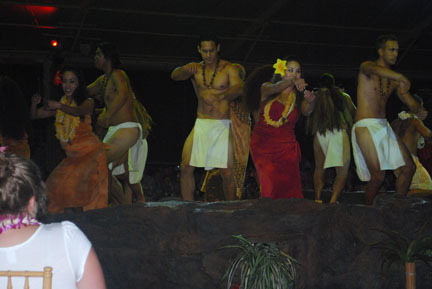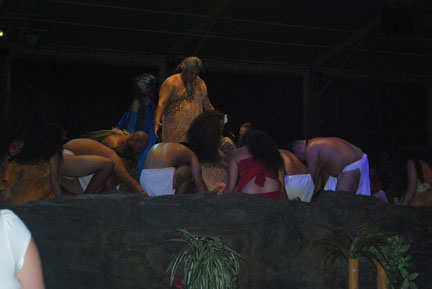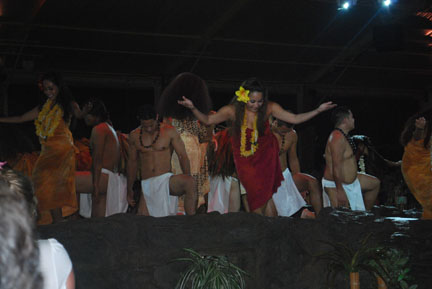 Finally the cast posed for pictures.