Helicopter tour of the big island of Hawaii
So we had a helicopter tour of the Kilaeau volcano scheduled out of Hilo, and unfortunately it was cancelled due to weather. While waiting for the bus to come back to the airport we started asking the various air tour companies if they had and availability for a similar tour out of Kona the next day as that is where we were going to be, well we found one with Paradise Helicopters this was not only a flight around the volcano, it also included a tour of the valley and a landing in the valley. Fast forward to the next morning, we have an 11:00 am flight, we were told to stop along the way and grab something to eat at the landing, the booking agent even recommended the Pine Tree Cafe which was about a mile from the airport along the route we would take to the airport. So we get to the cafe about 10:15 order some food and head to the airport, we get to the airport about 10:30 and check in, we then find out our scheduled pilot is not going to be available as he has developed laryngitis, but the owner of the company Cal would be taking the flight, so we get our safety briefing and seat assignments and head out to the helicopter.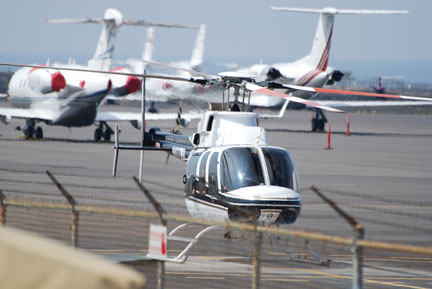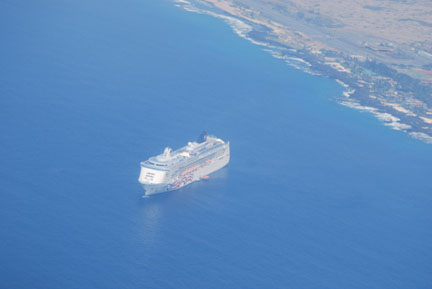 So we took off and shortly after we flew over the cruise ship at about 3000'. After about 15 minutes of flying time we were over Kilaeau Volcano and we can only imagine that the surface of the moon looks pretty close to this.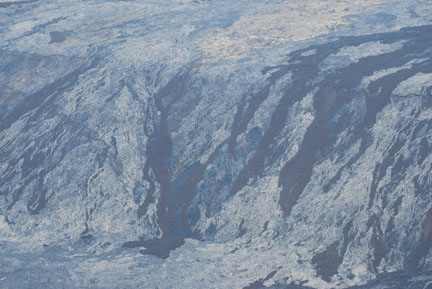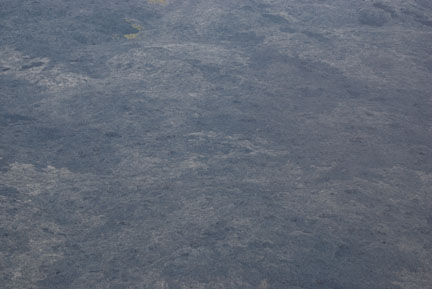 The we got our first glimpse of some lava and color.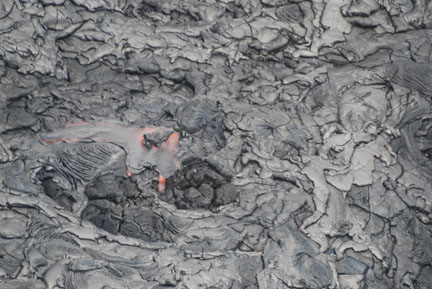 As we began looking for more lava flows the fog rising from the flow gives you an idea how much heat is generated, similar to your breath on a cold day.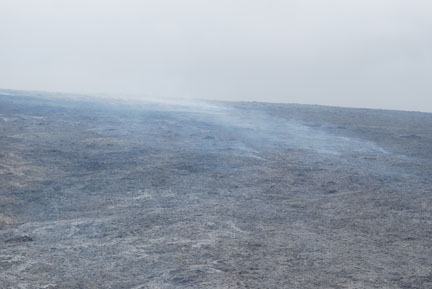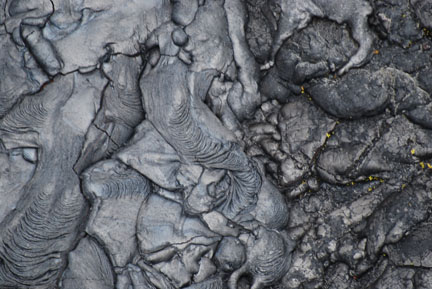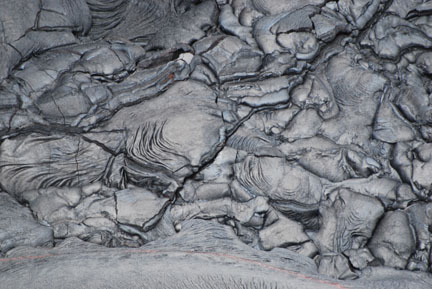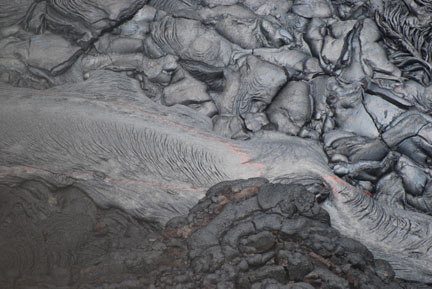 Just above the black hump at the bottom you can see a small line of lava.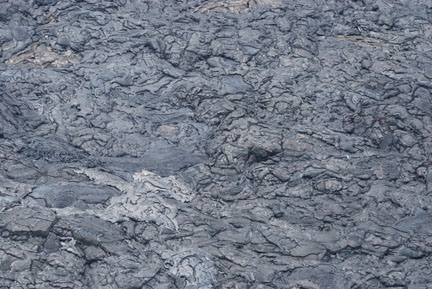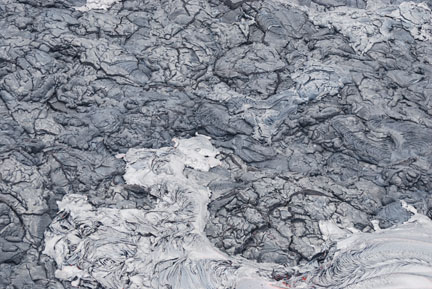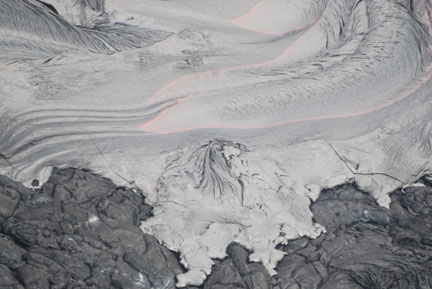 Yet another flow that looks like it is back lit, but yet as seen below some vegetation is out there, and will shortly be on fire.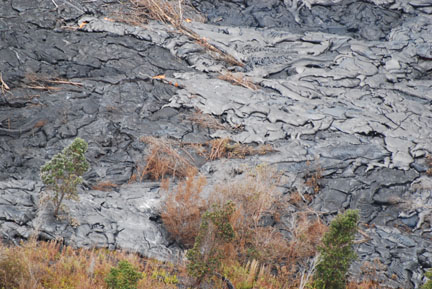 The we departed the volcano and headed toward the valley and just as quickly as the volcano's terrain started it ended and we began to see many waterfalls and lush vegetation.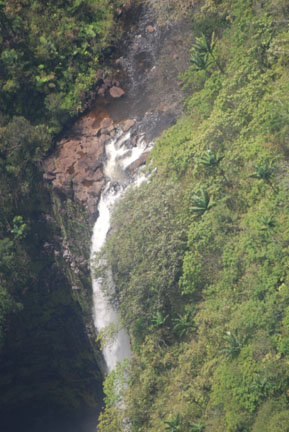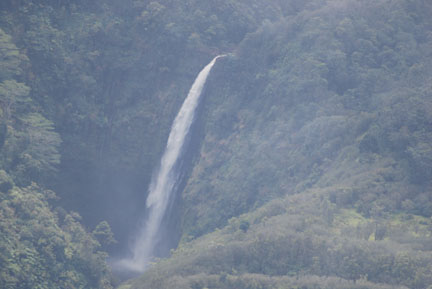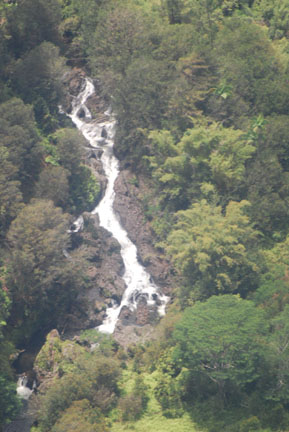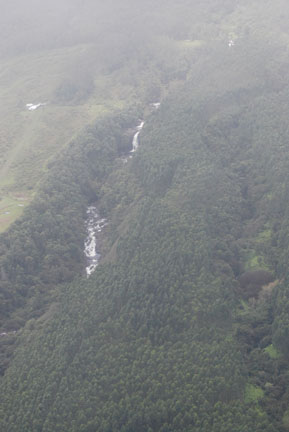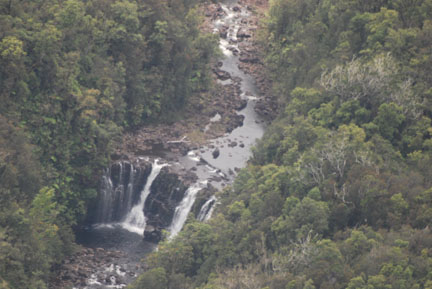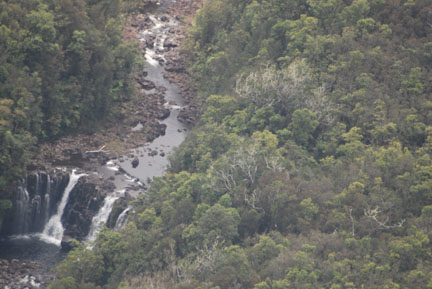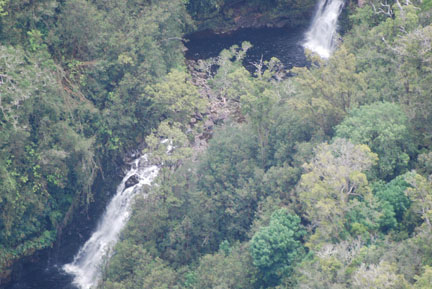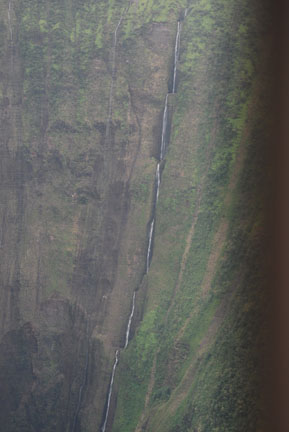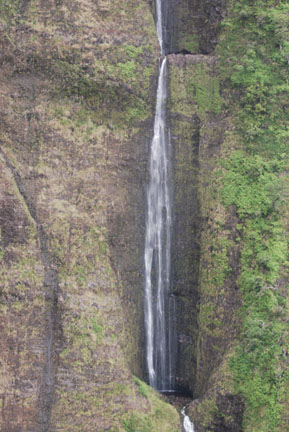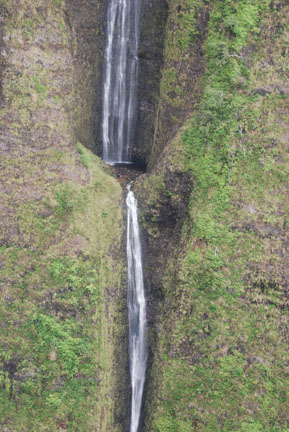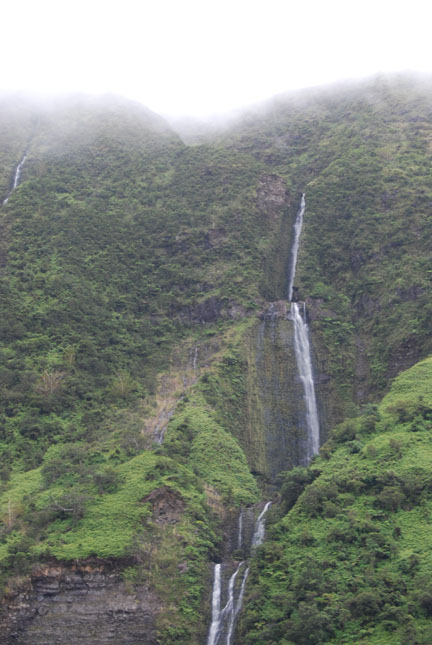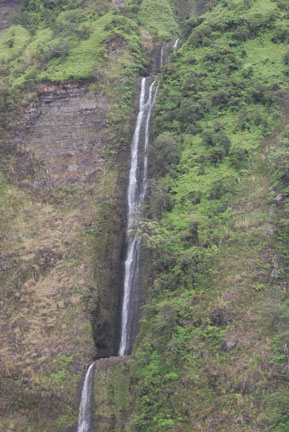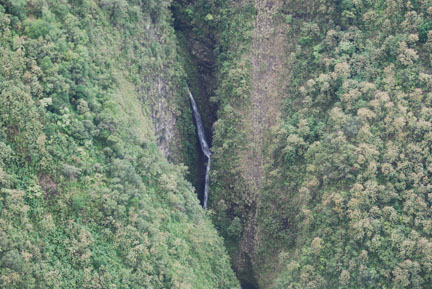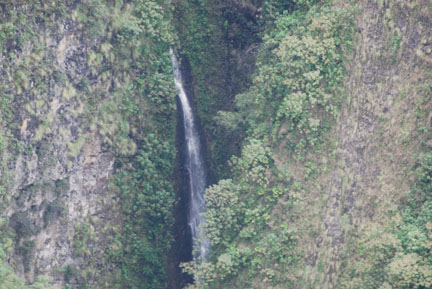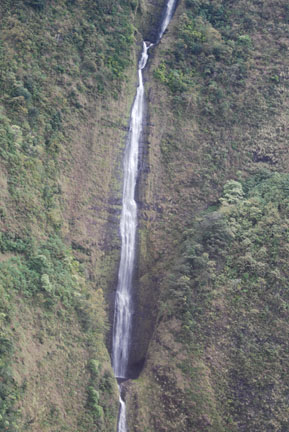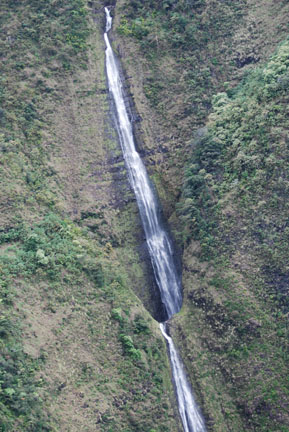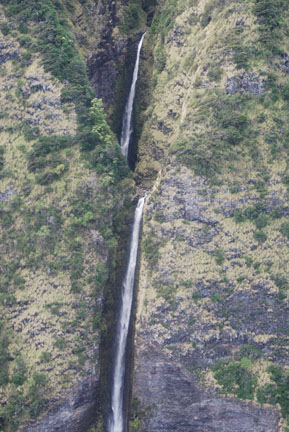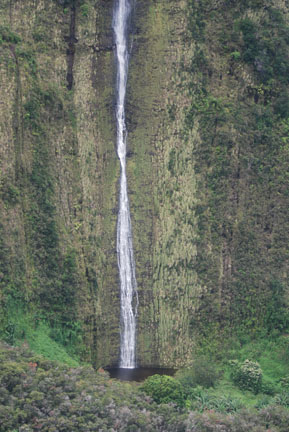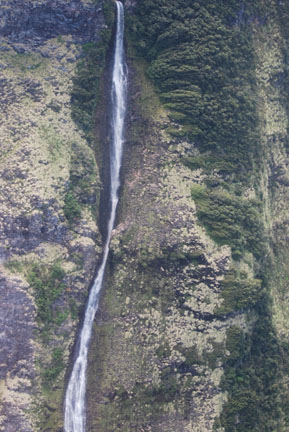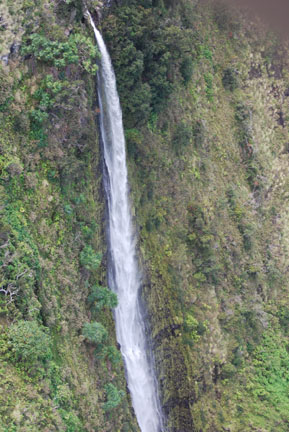 A few minutes later we landed in the valley, our pilot Cal set us down so gently most of the passengers did not know we had set down. We were shown around the landing sight and then we had lunch by the brook then we all prepared to head back to the airport, the whole experience was great!