The Road to Hana
So you are probably asking your self how twisty can this road be...well below is a small portion of a map of the road, see for yourself...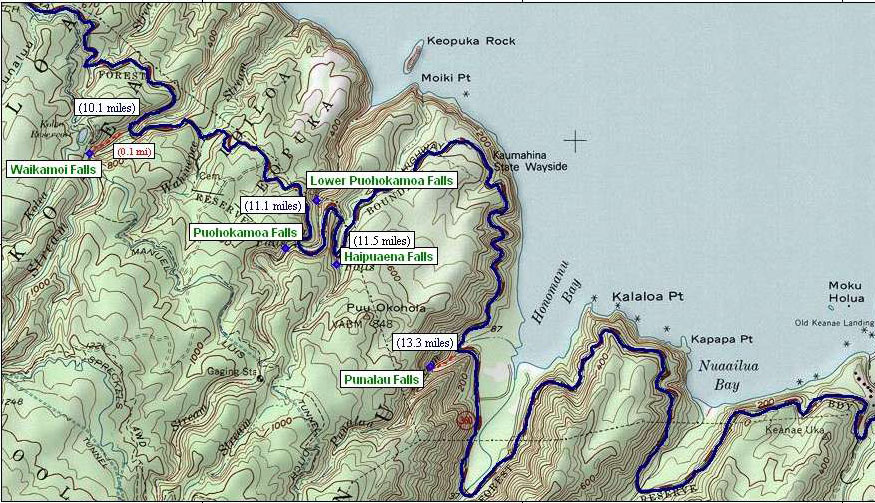 So now you have seen the map what were the views like, see below. Click on any picture for a larger view.
One of our Stops before we began the road to Hana was at Hilo Hattie's where we saw the second largest Aloha shirt in the world as seen below and yes that is a size 200XL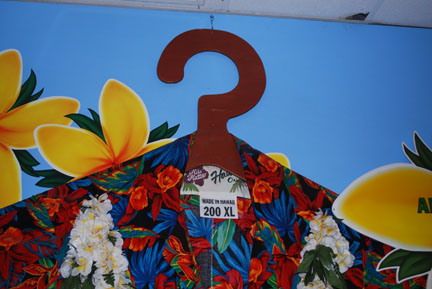 We also saw Macadamia Nuts with Spam... well that's all we did was see them.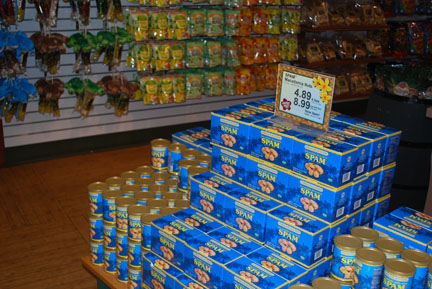 OK Back to the car, and lets tackle the road to Hana.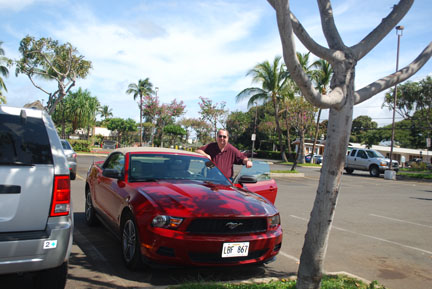 What do you think Joan?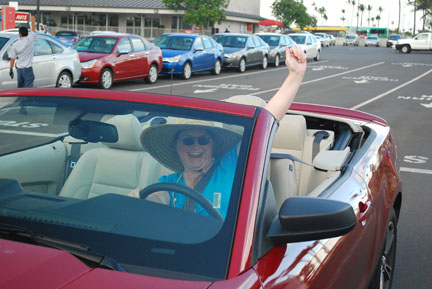 BTW if you were looking to fill up here was the price of gas first week of April.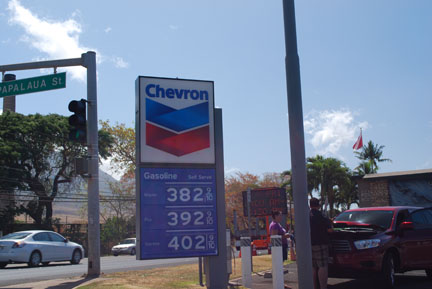 OK Off toward Hana.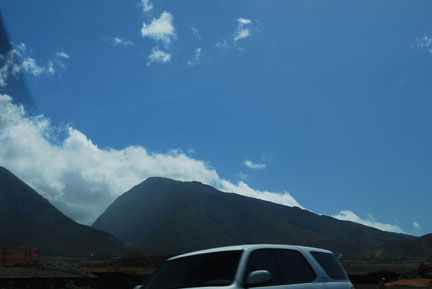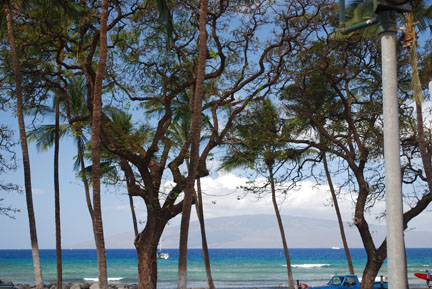 And some of the views from the road along the way.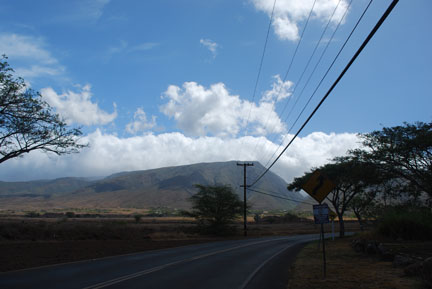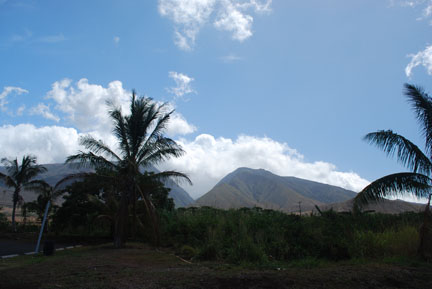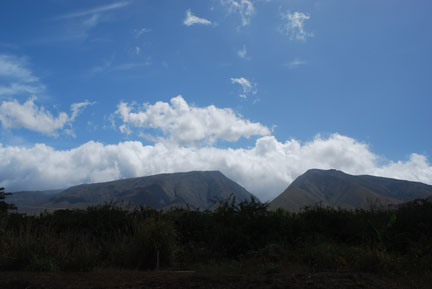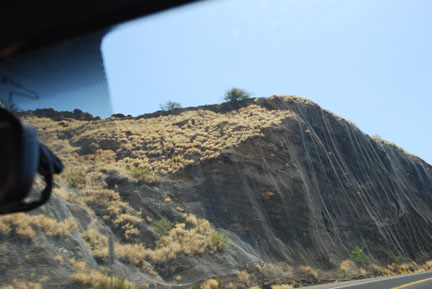 We found this interesting that they used some netting on the hills to keep falling rocks and soil off the roadway.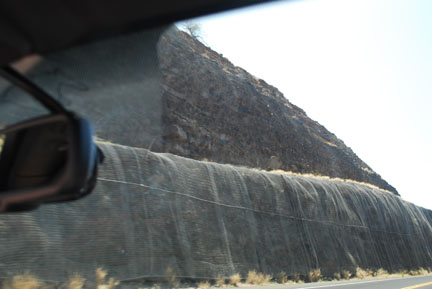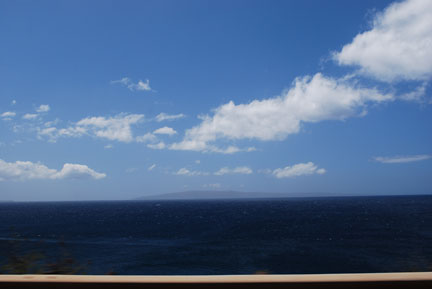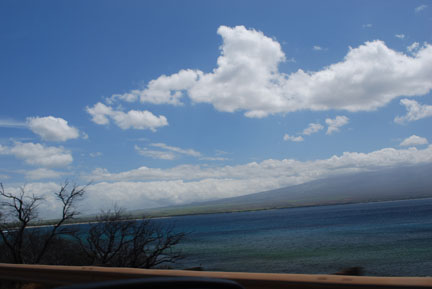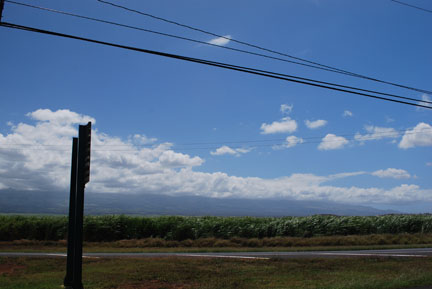 As we begin to enter the Rainforest area.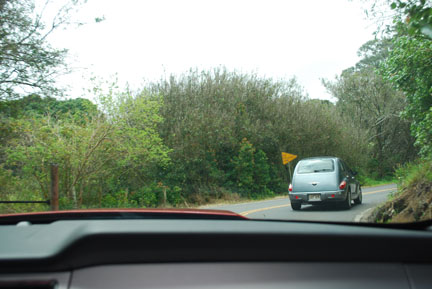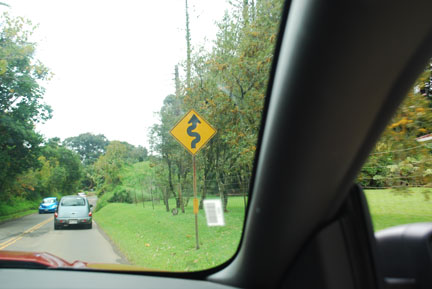 The sign above was an understatement.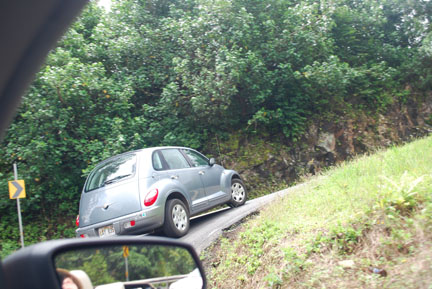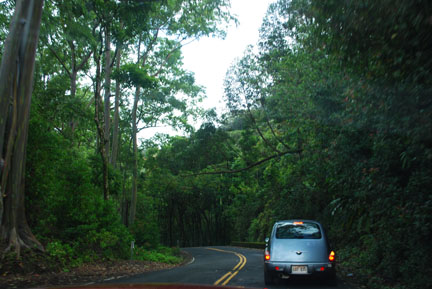 But the view were very nice.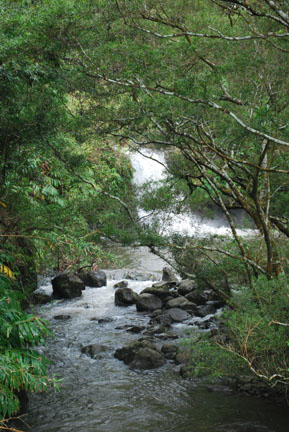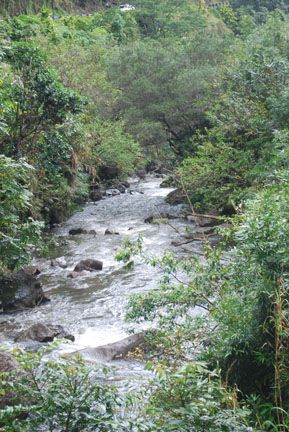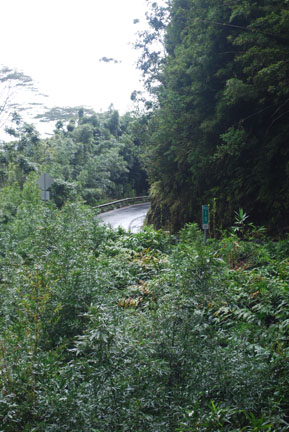 By the way did we mention it was a RAINforest area? So while driving the road with the convertible top down in a RAINforest surprise it started to rain, er scratch that, it started to POUR, and with no place to pull over for several minutes well we got a bit wet. The car took some water as well as you can see, but it was all dry by the time we had to return the car.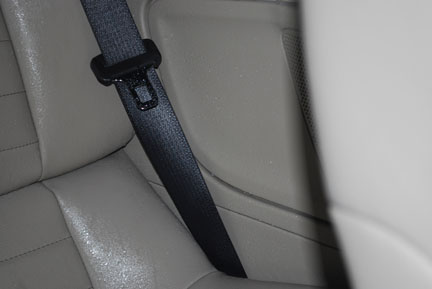 So a few miles later we stopped at the Garden of Eden Arboretum which was very nice and we were stopped and greeted by our friend below.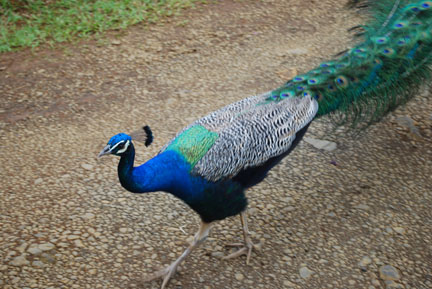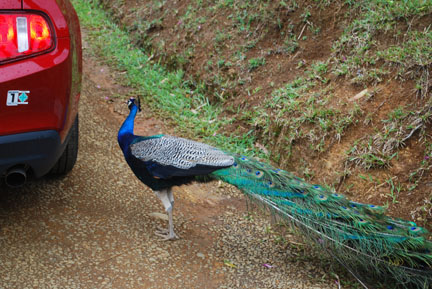 So the first view we got here was that of the site below.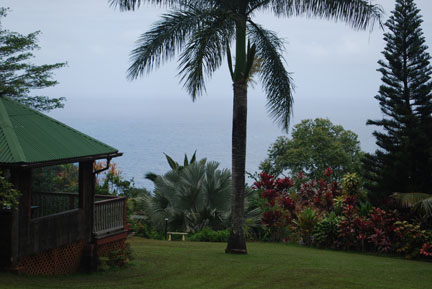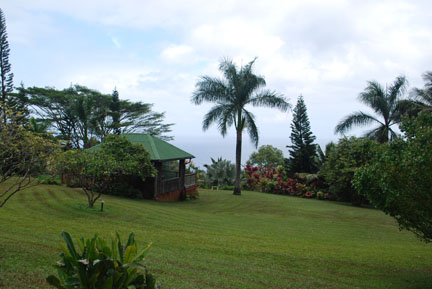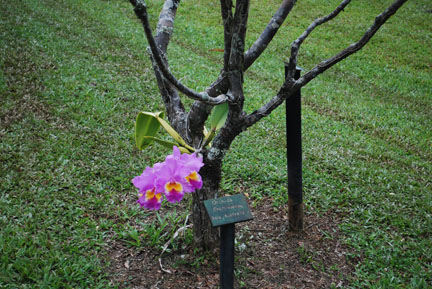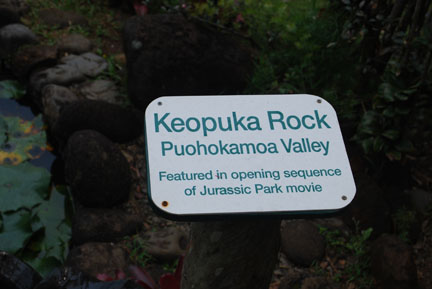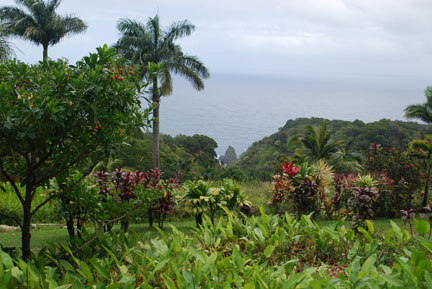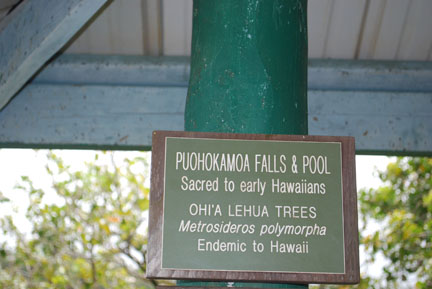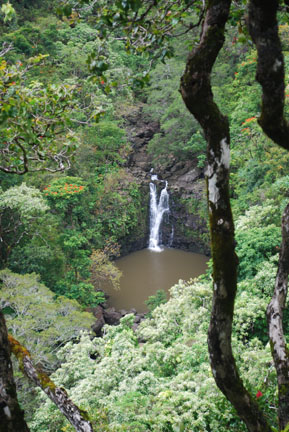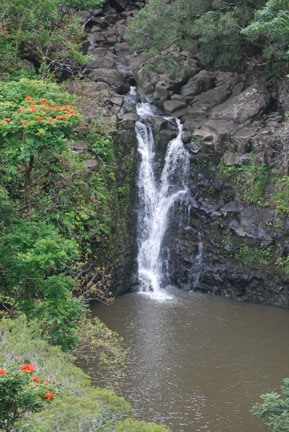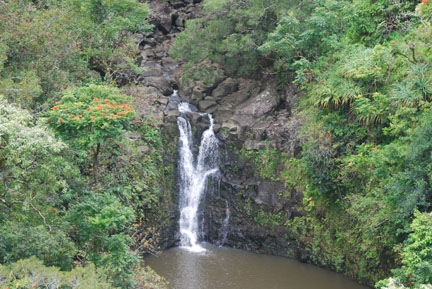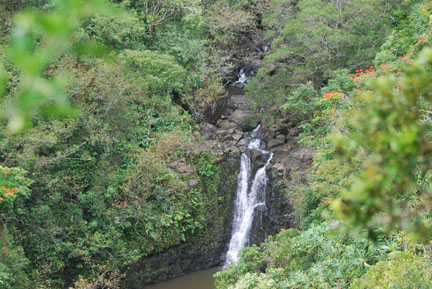 OK so time to get back on the road, and some more views.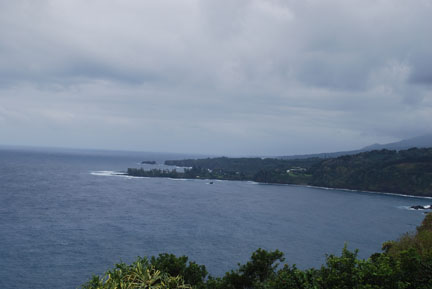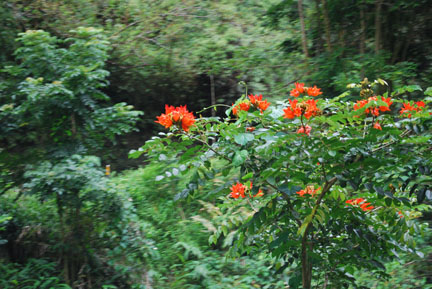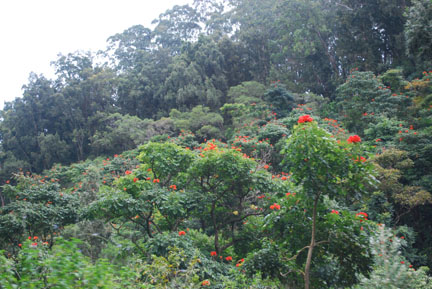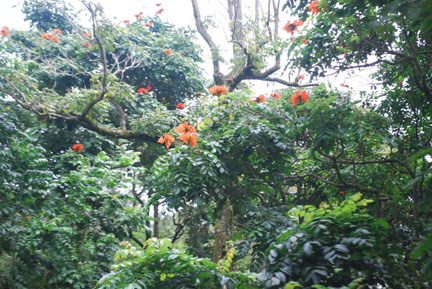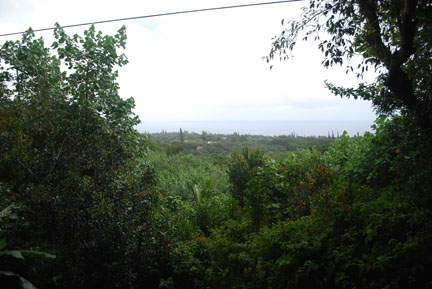 As we got back closer to the port we saw a surfing beach and stopped and watched for a few minutes the surfers were fun to watch, but we both agreed that is not something we would want to do.
The beach also had some pretty big rocks at the bottom of the drop off and the waves were really pounding these rocks. OK time to get back to the ship.