The Bi-Plane ride
I know what you are thinking Yeah right Bi-Planes went out with radio serials, yah well maybe most did, but through Tropical BiPlanes they have a 2002 Waco biplane that we scheduled for a tour, the plane is a three seater, two up front and the pilot in the rear.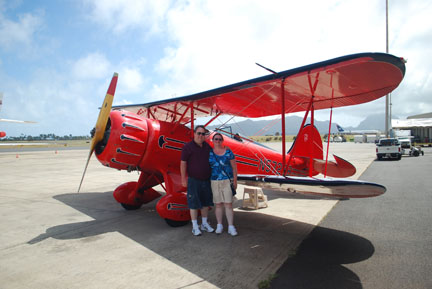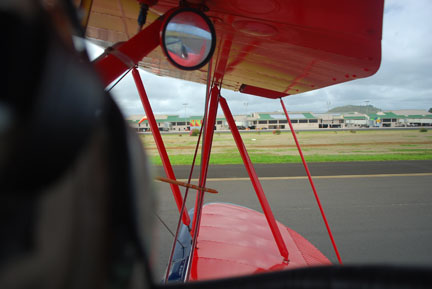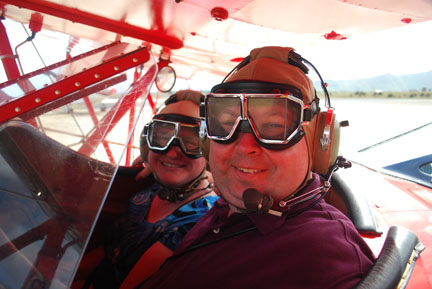 So there we are with the cloth helmets and goggles ready to take off, and what did we see well we did a tour of most of the island of Kauai and below are some of the beautiful views.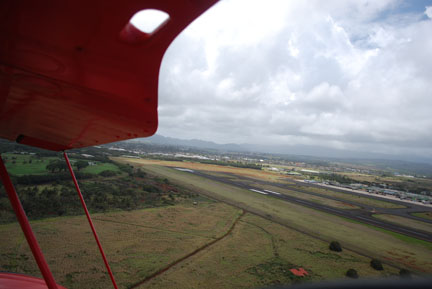 Well here is the Pride of America as we flew past, but enjoy some of the views.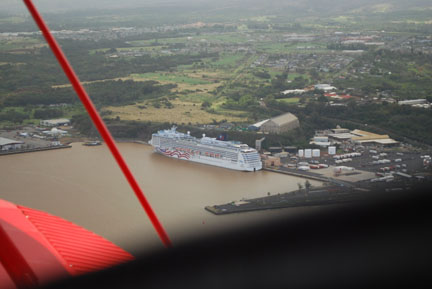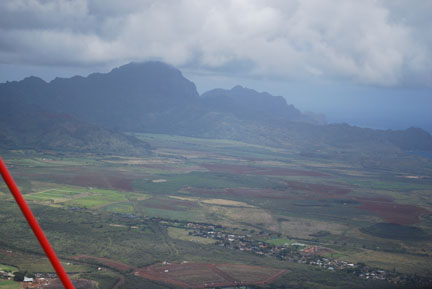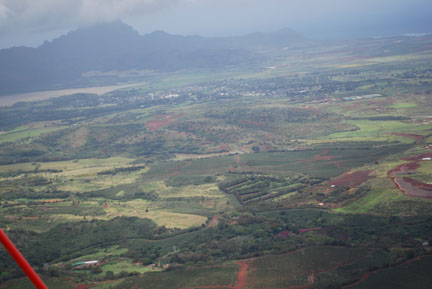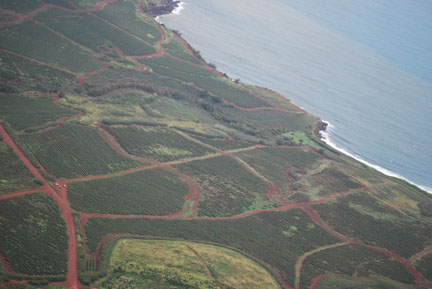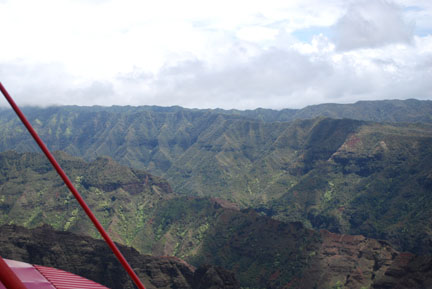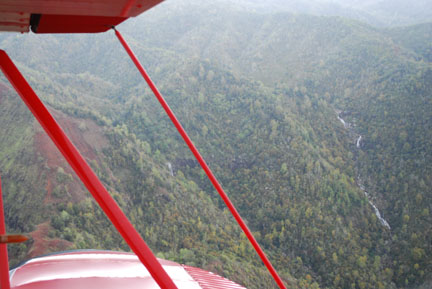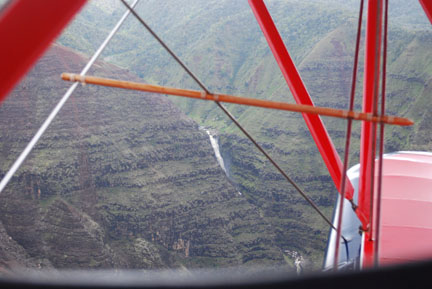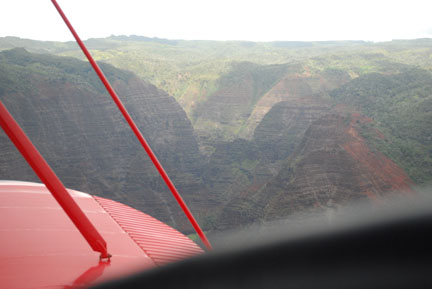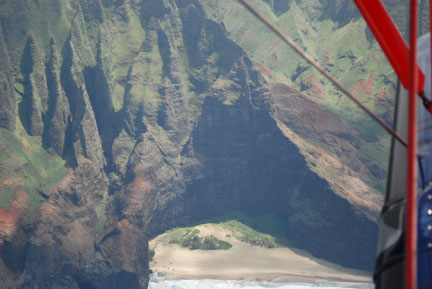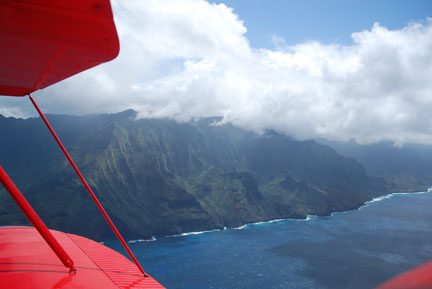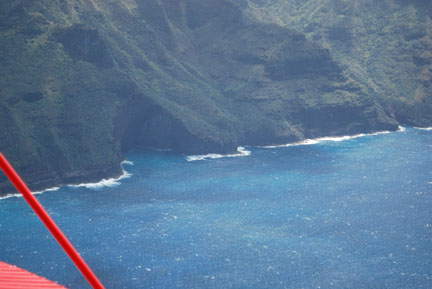 Of course the waterfalls were abundant.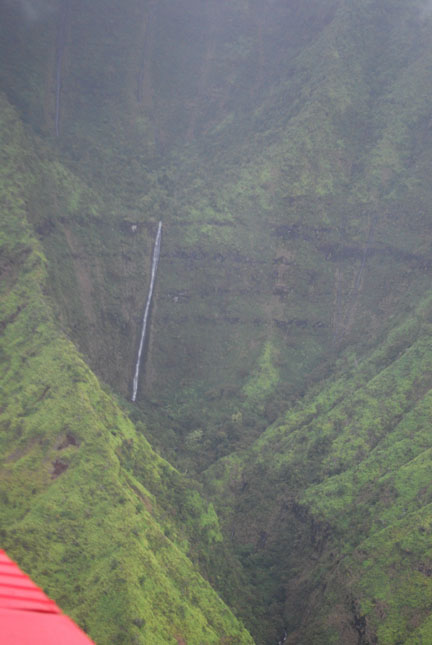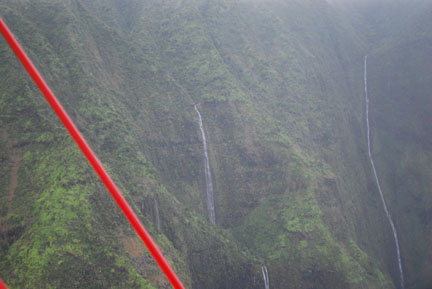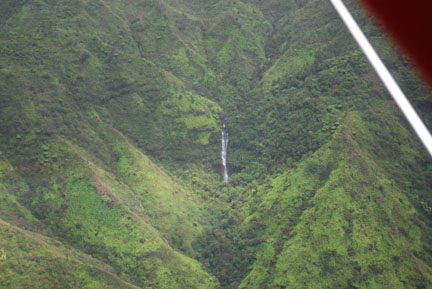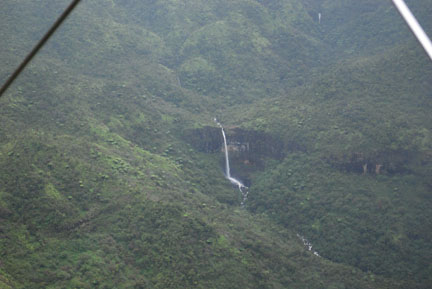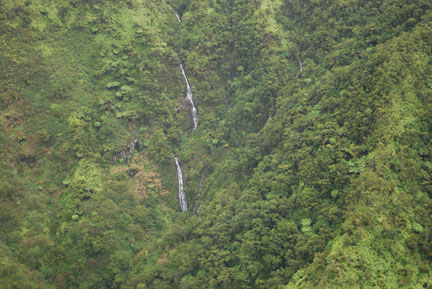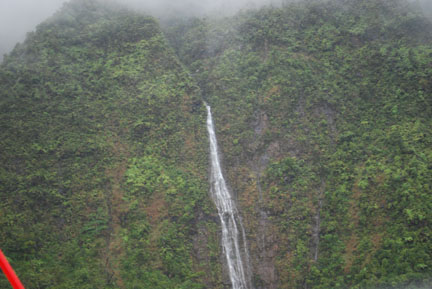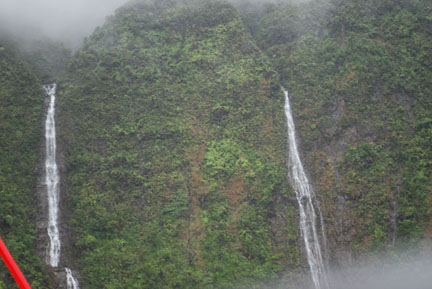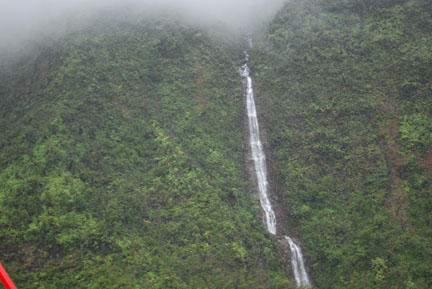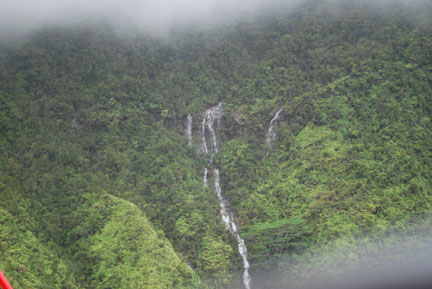 This was the last waterfall we saw just prior to landing and a very unique view of a waterfall.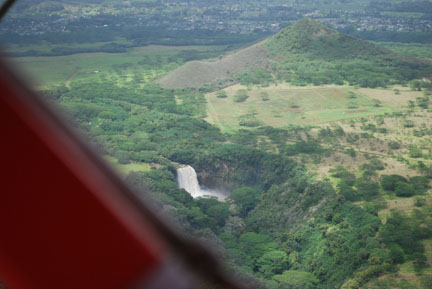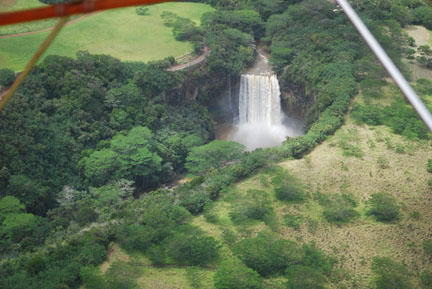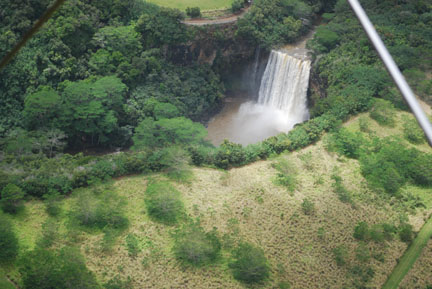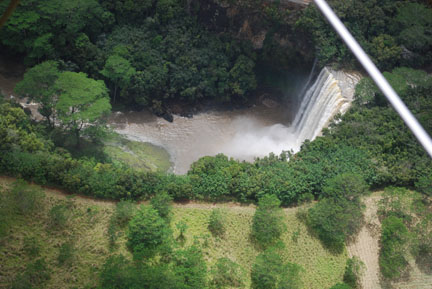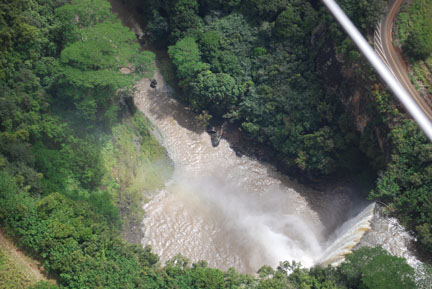 Unfortunately the one hour ride went by quickly and it was time to come in for a landing, and well after this view while landing who would want to fly commercial given a choice.