Our Hotel Stay
The Courtyard Marriott Waikiki Beach was a great hotel, but getting there is half the fun right?!?!? Yeah of course, so it's 5:30 pm in Honolulu (that's 10:30 pm CDT) and we've been up since 5:00 am CDT we are in our rental car and enter in to our GPS the address of the hotel.... what does it mean it can't find the address? well we have a map and Brian is driving so we head off to the hotel, 40 minutes later after checking the map twice we finally arrive at the hotel. Our room was on the 8th floor and well here was the view...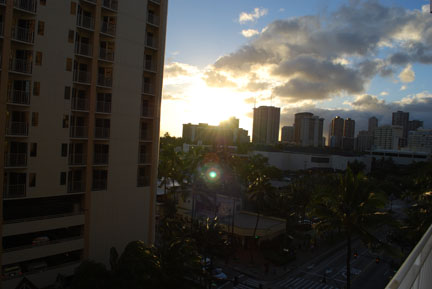 Click on any picture for a larger view. At this point we know you want to know what the room looked like... Well wait no longer.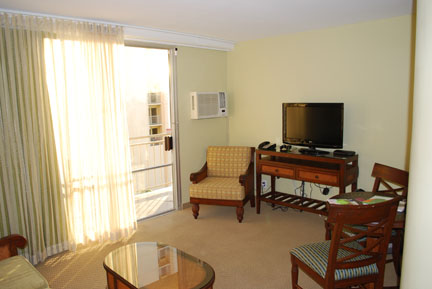 This is the sitting room, and below is the bedroom.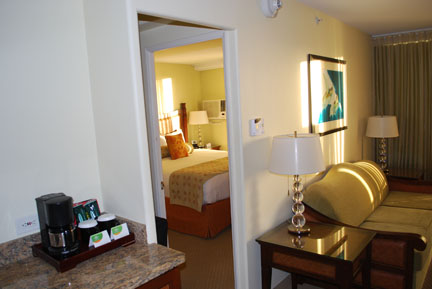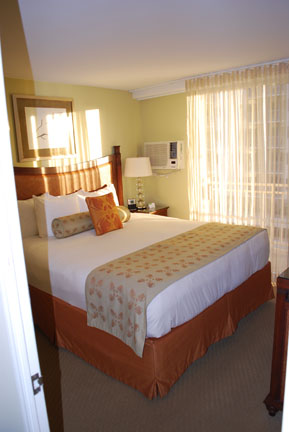 And what would a hotel in Hawaii be with out a pool?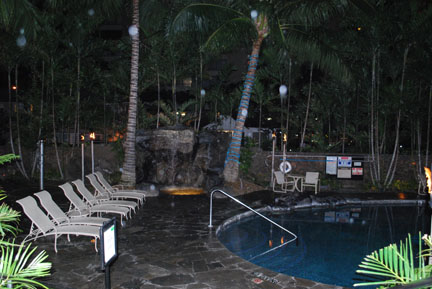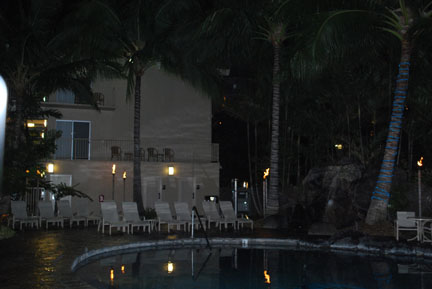 If you are heading to Hawaii and need a Hotel we would definitely recommend the Courtyard Marriott Waikiki Beach.